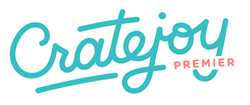 "Our loyal community can't wait to engage with today's leading brands and influencers in a completely new way." - CEO Amir Elaguizy
Austin, TX (PRWEB) August 17, 2017
From Cratejoy, the leading all-in-one SaaS platform for subscription boxes and the only Subscription Box Marketplace, comes an exclusive offering called Cratejoy Premier. Premier provides an end-to-end solution to help established brands and online influencers create their own subscription box. Subscription boxes help brands and influencers engage their fans with exciting, relevant products that are far more impactful and valuable than advertisements.
"Cratejoy was founded to make running a subscription box business accessible to creatives, entrepreneurs and passionate fans. Big brands took notice and are looking for ways to create meaningful offline relationships with their customers" says co-founder and CEO Amir Elaguizy. "Our loyal community can't wait to engage with today's leading brands and influencers in a completely new way."
Cratejoy Premier provides a white glove solution when it comes to launching a subscription box. They handle all technical aspects of the business, from setting up a website to managing the complicated and expensive backend functionality needed to successfully run a subscription business. In addition to providing technical experience, Cratejoy Premier handles box design, product sourcing, performance marketing, partnerships, logistics, and customer support.
The data gleaned through Cratejoy Premier is one of the most powerful tools provided. Cratejoy Premier crunches numbers in real-time to provide the analytics, forecasting, and reporting necessary to make sound business decisions and grow a highly-profitable subscription box.
Cratejoy Premier's beta customers are seeing stunning success with double-digit revenue and subscriber growth every month. With their expertise and success, Cratejoy Premier provides a unique offering that delights a brand's audience in a new and exciting way.
Some numbers behind Cratejoy's success:
-4,000+ boxes launched
-2 Million+ customers served every year
-4 Million+ boxes shipped every year
To learn more about Cratejoy Premier, please contact premier(at)cratejoy(dot)com.