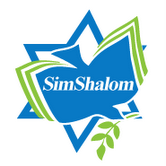 Sim Shalom makes access to services and connection easy and all are welcome!
New York, NY (PRWEB) September 05, 2017
Many Jews feel a calling to reconnect to their Jewish roots at the start of the Jewish year which begins at sundown on September 20. Rosh HaShanah is the Jewish New Year, which marks the beginning of a 10-day period of prayer, self-examination and repentance. This period, known as the High Holy Days, is widely observed by Jews throughout the world, many with prayer and reflection in a synagogue. Sim Shalom congregants find a home online this year in 5778 where connection is easy and all are welcome!
Typically exclusively online, for the High Holidays Sim Shalom brings its joyful musical assortment live to the Bitter End in New York. Join Rabbi Steve Blane and his jazz quintet for services that will also be streamed and can be accessed at the Sim Shalom website or at Facebook on Rosh Hashanna (September 21) and Yom Kippur (September 30) mornings, at 10:30am EST.
Sim Shalom online synagogue has a full menu of delectable service offerings planned. Additional services this season EST include:
9/22 Day 2 Rosh Hashana 10:30am - Online
9/29 Kol Nidre 7pm - Online
9/30 Neelah Service - 5:00pm - Online
10/6 Special Shabbat & Sukkot - 7:00pm -Online
10/13 Shabbat & Simchat Torah/Shimmini Atzeret/Yizkor - 7:00pm - Online
10/20 Kabbalat Shabbat & Blessing of the Animals - 7:00pm - Online
12/15 Kabbalat Shabbat & Chanukah - 7:00pm - Online
Join our regular Ma'ariv services each weeknight at 7:00pm EST. These services are led by Rabbis ordained by Sim Shalom's rabbinical school, Jewish Spiritual Leaders' Institute, and are affiliated with the Union of Jewish Universalist Communities. To join JSLI's newest rabbinical class that begins September 11 please contact Rabbi Blane.
About Sim Shalom
Sim Shalom is an interactive online Jewish Universalist synagogue which is liberal in thought and traditional in liturgy.  Created in 2009 by Rabbi Steven Blane on Manhattan's Upper West Side, Sim Shalom offers a means of connecting the unconnected.  Rabbi Blane leads accessible and short Shabbat services every Friday night using a virtual interface and additionally Sim Shalom provides online education programs, Jazz concerts, conversion and life-cycle ceremonies along with weeknight services at 7:00PM EST led by Rabbis and students of this online community.
Rabbi Blane is also the founder and director of the Jewish Spiritual Leader's Institute,
http://www.jsli.net, the online professional rabbinical program.  
Sim Shalom, a non profit 501 © (3) tax-exempt organization,  nurtures a Jewish connection through its mission of innovative services, creative education and dynamic outreach to the global community.  For more information visit http://www.simshalom.com or call 201-338-0165.