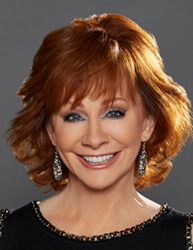 The Cowgirl Museum's 2017 Hall of Fame Inductees and the recipient of the Museum's Gloria Lupton Tennison Pioneer Award are remarkable role models.
FORT WORTH, Texas (PRWEB) August 16, 2017
The National Cowgirl Museum and Hall of Fame will induct five women into its Hall of Fame at its 42nd Annual Induction Luncheon and Ceremony on Tuesday, Nov. 21, 2017. They have been chosen because their lives exemplify the courage, resilience and independence that helped shape the American West. For the first time since 2012, the museum will present the Gloria Lupton Tennison Pioneer Award, which recognizes an individual who has pioneered new approaches to public service in the areas of business, law, sports, the arts or humanitarian causes.
Red Steagall, entertainer, and Deborah Ferguson, NBC 5 Today Anchor, will co-host the celebratory affair at the Will Rogers Memorial Center, beginning at 11 a.m. with a champagne reception. Individual tickets will go on sale on Monday, Oct. 9.
2017 Hall of Fame Inductees

Reba McEntire, Nashville, Tenn.: The legendary Oklahoma native's achievements include 35 No. 1 singles and over 56 million albums sold worldwide, membership in the Country Music Hall of Fame and the Hollywood Bowl, 15 American Music Awards, 14 Academy of Country Music (ACM) Awards, 9 People's Choice Awards, 7 Country Music Association Awards, 2 Grammy Awards, ACM Career Achievement Honor, 50th Anniversary Milestone Award for the Most Awarded ACM Female Vocalist of the Year, first-ever American Country Countdown NASH Icon Award, National Artistic Achievement Award from the U.S. Congress, 11 movie credits and starring on Broadway in "Annie Get Your Gun" and in the television sitcom "Reba."
Jacqueline Smith McEntire, Stringtown, Okla.: Besides being Reba McEntire's mother, Jackie McEntire has been a lifelong leader in public education, serving five school districts in southeastern Oklahoma for almost 20 years as a teacher, secretary and librarian. In 1943 at age 18, she rode her horse to the Tipperary School to teach grades 1‒8. During her 11 years at Kiowa High School starting in 1962 as the librarian and secretary, she was involved in many areas of the school's administration while raising her four children. She was responsible for the school board's approval of the Kiowa Cowboy Band, which turned out a number of future music sensations including three of her own, Pake, Susie and Reba. In 2016, Southeastern Oklahoma State University recognized her dedication to education by awarding her an Honorary Bachelor Degree in Public Education and Community Service.
Mary Burger, Pauls Valley, Okla.: A barrel racer for five decades, Burger, by age 68, had won 11 World Championships in Barrel Racing, 9 American Quarter Horse Association and 2 Women's Professional Rodeo Association/Professional Rodeo Cowboys Association World Championships. At 58, she set the record as the oldest barrel racer to win a world title. In 2016, at 68, she was the oldest WPRA and PRCA National Finals Rodeo qualifier and the oldest person to win the WPRA Barrel Racing World Championship.
Ashley Collins, Murrieta, Calif.: Over the past 30 years, Collins has risen from homelessness and destitution to become one of the top female contemporary painters, helping the advancement of women in contemporary art. Her powerful, large-scale paintings reflecting the soul of the horse are in top collections worldwide. She has reached back to help thousands of women and children lead better lives through a hands-on approach mostly to small grassroots charities throughout the world.
Margaret McGinley Dickens, Alvarado, Texas: Dickens pioneered the use of horses to facilitate emotional and physical healing of people with disabilities. In 1996, she and Patti Pace co-founded Wings of Hope Equitherapy south of Burleson, Texas, to provide hope and healing through gentle horses and the love of God. More than 1,000 riders from age 3 to 78 — with disabilities including cerebral palsy, autism, Down syndrome and closed head injuries and war veterans with PTSD — have benefited. Dickens retired from her daily role in 2015 but continues to serve on the Board of Directors.
"This year's remarkable Inductees will be fitting additions to the Hall of Fame," said Patricia W. Riley, executive director of the Cowgirl. "Currently, we have 228 Honorees — artists and writers, champions and competitive performers, entertainers, ranchers, trailblazers and pioneers."
Gloria Lupton Tennison Pioneer Award
Ann D. Romney of Salt Lake City, Utah, will receive the Gloria Lupton Tennison Pioneer Award for raising awareness of multiple sclerosis (MS) and raising funds for its advocacy and research. The accomplished equestrienne champions the therapeutic benefits of horseback riding. In 1998, she was diagnosed with MS. Having ridden horses in her youth, she resumed riding as a form of therapy and relaxation to fight the effects of the disease. Her horseback therapy evolved into dressage, in which she has earned top awards nationally as an adult amateur. Making a difference in the lives of people who suffer from MS, she serves as the global ambassador for the Ann Romney Center for Neurologic Diseases at Brigham and Women's Hospital, Boston.
"We're all inspired by Ann Romney's innovative approach in using horseback riding to fight her MS and by her work to find a cure for the disease," Riley said.
Established in 1975, the National Cowgirl Museum and Hall of Fame is the only museum in the world dedicated to honoring women, past and present, whose lives exemplify the courage, resilience and independence that helped shape the American West. The museum is located at 1720 Gendy Street, Fort Worth, Texas 76107. For information, call 817-336-4475.