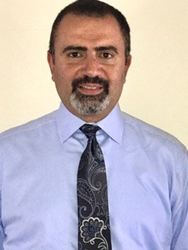 Alpharetta, GA (PRWEB) August 17, 2017
Delta Dental Insurance Company and its affiliates announced today the hiring of Khaled Ghaly as vice president of enterprise operations claims.
Ghaly, who has more than 25 years of experience in insurance and group practice operations and finance, will oversee claims activity for the group of companies in 15 states, the District of Columbia and Puerto Rico. Collectively, the companies process more than 36 million claims annually. He will be based in Alpharetta, Ga., one of their three main operations areas.
Prior to joining Delta Dental, Ghaly led the claims division of Molina Healthcare and also held leadership positions in operations and finance with other health care companies including Arcadian Health and Health Net. He holds a bachelor's degree in accounting from Tanta University in Egypt.
About Delta Dental
Delta Dental Insurance Company, Delta Dental California, Delta Dental of Pennsylvania, Delta Dental of New York, Inc., and their affiliated companies together provide dental benefits to 36.5 million people in 15 states, the District of Columbia and Puerto Rico. All are part of the Delta Dental Plans Association, based in Oak Brook, Ill., the not-for-profit national association of the 39 independent Delta Dental member companies that collectively cover more than 75 million people nationwide.