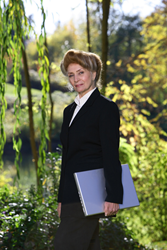 Grants Pass, OR (PRWEB) August 16, 2017
Guest: Peggy Kinst
http://www.agelessgrace.com
Sharon Kleyne, host of the syndicated radio program The Sharon Kleyne Hour Power of Water, Global Climate Change and Your Health on VoiceAmerica sponsored by Nature's Tears® EyeMist®, is always happy to welcome longtime colleague Peggy Kinst to her show.
Once a Northwestern University Literature Professor, Peggy Kinst gravitated to her career in health care after receiving a frightening diagnosis of a serious intestinal disease. Rather than pursue conventional treatment, Kinst took charge of her condition and her own health. Kinst developed a practice of yoga, Nia and Jazzercise. She discovered that music encouraged healing states of cognition and joy and she worked diligently to refine the way she ate, what she ate and how she relaxed. Over time, Kinst became a certified teacher of free movement dance, a Bio-composition specialist and a Myers-Briggs counselor. At Ageless Grace, Kinst teaches twenty-one movement tools for the twenty-one factors of aging that everyone experiences. Today, Ageless Grace includes 1,600 educators working in seventeen countries and throughout the United States.
Kinst and Kleyne discussed the impact on aging of over-evaporation and dehydration. "Every living thing is like a battery," Kleyne said, describing how humans must recycle water vapor to complete the connection and receive the benefit of the life-giving atmospheric charge. The two research colleagues also educated listeners about the wavy circle of water vapor that surrounds the planet and the fact that the moment one leaves the watery womb of the mother, one begins to dehydrate through natural evaporation. Especially vulnerable are the eyes, which are 99% water. Our eyes are constantly drying out and until recently, most treated this irritation with chemically- based eye drops that offered only temporary relief and actually contributed to ongoing discomfort. Kinst, who works with aging people around the globe, was delighted to endorse Kleyne's Nature's Tears® EyeMist®, the only personal hand-held humidifying device emitting a pure, pH balanced, 100% patented micron-size mist for dry eyes. Nature's Tears® EyeMist® is endorsed by more than 22,000 ophthalmologists and optometrists nationwide.
"Older people are always excited to learn that they can change their bodies and their brains," said Kinst. "Every time one tackles a new activity or considers a new idea, the brain begins to build new neural pathways, and this activity staves off dementia, Alzheimer's and other manifestations of aging."
"That makes me think of my work with children," Kleyne added. "Think of how we all feel more relaxed when we stand upright and move our arms away from our bodies. The movement builds Collengin and expels the stress hormone Cortisol. Yet, to receive the ultimate benefit of this and other activities, we must be hydrated."
Kleyne and Kinst agree that proper hydration is absolutely essential to living longer and improving one's quality of life. Kinst and Kleyne also remind us to drink eight-to-twelve glasses of water a day. There is no substitute for the water that supports our lives.
Kleyne, founder of Bio-Logic Aqua® Research Water Life Science®, repeated her favorite mantra that every living being is made of water. Water creates a shield against inflammation and disease. "You're like a walking sponge," Kleyne said. "Water vapor keeps you alive. Slow down the evaporation process," Kleyne said. "Live longer. Be healthier."