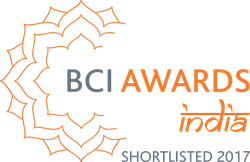 Our business continuity plan adequately addresses all our delivery elements- people, process, technology, and infrastructure – to ensure seamlessly high-quality delivery of our business process services.
Dallas, TX, and Chennai, India (PRWEB) August 16, 2017
The Business Continuity Institute, the world's leading Institute for continuity and resilience, has today announced the shortlist for its annual BCI India Awards, a shortlist that includes Access Healthcare in the Most Effective Recovery category. The winners of the awards will be announced at a Gala Dinner and Ceremony to be held in Bengaluru on September 8th, 2017.
Access Healthcare, a leading provider of end-to-end healthcare revenue cycle and information technology services, has been shortlisted for the Effective Recovery Award at the BCI India Awards. This achievement recognizes the effectiveness demonstrated by Access Healthcare in recovering from a force majeure situation caused by the cyclonic storm "Vardah" in December 2016. An international panel of jury members shortlisted Access Healthcare for demonstrating effective planning, load balancing across sites, resilience in responding to the situation, and recovering from the disaster in accordance with its business continuity plans. The company recovered effectively to ensure seamless delivery to its customers which played a pivotal role in ensuring customer and employee satisfaction.
Says Scott Schrader, Chief Commercial Officer of Access Healthcare, "We have strived to infuse business continuity into our delivery design that includes cloud enablement of our IT infrastructure and mission critical applications, structuring of our operations across 5 cities and 12 centers, sourcing bandwidth from multiple service providers, and programmatically identified all critical resources on each of our programs. Our business continuity plan adequately addresses all our delivery elements- people, process, technology, and infrastructure – to ensure seamlessly high-quality delivery of our business process services."
The BCI India Awards is an annual celebration of the best, brightest and most innovative in the continuity and resilience industry across the region. They are designed to recognize the individuals and organizations who have excelled in the field of business continuity and resilience throughout the year. The Awards are one of seven regional awards hosted by the BCI each year, which culminate in the annual Global Awards, held in November during the Institute's annual conference in London, England.
James McAlister FBCI, Chairman of the Business Continuity Institute, commented: "Our organizations face disruptions all the time, whether they are in the physical or digital world. These awards are a great celebration of those who help make our organizations more resilient to these disruptions and lessen their impact on stakeholders."
All winners of a BCI Regional Award are automatically entered into the Global Awards. The BCI India Awards consist of nine categories – eight of which are decided by a panel of industry experts with the winner of the Industry Personality Award being voted for by their peers.
About Access Healthcare
Access Healthcare provides business process outsourcing and applications services, and robotic process automation tools to healthcare providers, payers, and related service providers. We operate from 12 delivery centers in the US, India and the Philippines, and our 8,000+ staff is committed to bringing revenue cycle excellence to our customers by leveraging technology, emerging best practices, and global delivery. Based in Dallas, we support over 125,000 physicians, serve 80+ specialties, process over $ 50 billion of A/R annually, and ascribe medical codes to over 10 million charts annually. To learn how Access Healthcare can help your organization boost its financial performance, visit accesshealthcare.org.
About the Business Continuity Institute
Founded in 1994 with the aim of promoting a more resilient world, the Business Continuity Institute (BCI) has established itself as the world's leading Institute for business continuity and resilience. The BCI has become the membership and certifying organization of choice for business continuity and resilience professionals globally with over 8,000 members in more than 100 countries, working in an estimated 3,000 organizations in the private, public and third sectors.
The BCI welcomes everyone with interest in building resilient organizations from newcomers, experienced professionals, and organizations. Further information about the BCI is available at http://www.thebci.org.
Media Contact:
Manish Jain
info(at)accesshealthcare(dot)co
+1 214 809 9096
Christina Miranda
sales(at)accesshealthcare(dot)co
+1 844.533.1307