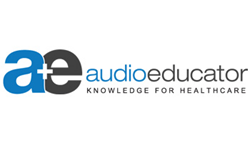 When CMS shows up at a hospital's door, the hospital staff needs to show that it's in compliance with the latest QAPI standards.
Durham, NC (PRWEB) August 17, 2017
AudioEducator, a division of audio conference and corporate education leader ProEdTech, will host the live webinar "CMS Hospital QAPI Worksheet and QAPI CoP Standards" with industry veteran Sue Dill Calloway, RN, MSN, JD, on Tuesday, September 19, 2017 at 1:00 pm ET. This session will explore the Centers for Medicare & Medicaid Services (CMS) hospital QAPI standards, including the CMS Final QAPI worksheet and the CMS CoP Manual Standards on QAPI.
When CMS shows up at a hospital's door, the hospital staff needs to show that it's in compliance with the latest QAPI standards that address patient safety and risk management, and require hospitals to have three root cause analyses for adverse events. QAPI is one of the three sections within the critical CMS worksheet used by surveyors. CMS has increased its focus on QAPI in 2017 and has cited hospitals for not having a number of these required policies and procedures. Performance improvement is very important to CMS, and the hospital CoPs require many things to be measured.
This session with Sue Dill Calloway, RN, MSN, JD, will discuss these CMS hospital QAPI standards. Sue will discuss the high number of possible deficiencies, including over 380 deficiencies that relate to patient safety alone. This session will also cover some proposed changes to QAPI. Sue will also discuss a memo CMS issued regarding the AHRQ's common formats. CMS has stated that there are several reports that show that adverse events are not being reported. In fact, it is estimated that 86% of adverse events are never reported to hospitals' performance improvement (PI) programs.
The session will help PI staff, risk management personnel, compliance officers, nurse managers, leadership personnel, and board members:

Identify eight CoP Manual Standards on QAPI (previously 34), 7 of which are completely rewritten
Learn from the high number of possible deficiencies, including those that relate to patient safety
Analyze and track performance indicators using three CMS worksheets
Report adverse events in compliance with QAPI standards
Implement a hospital-wide QAPI program
Anticipate CMS's proposed changes to QAPI
Understand the CMS memo regarding the AHRQ's common formats
For more information and to register, visit: https://www.audioeducator.com/hospitals-and-health-systems/cms-hospital-qapi-worksheet-and-qapi-cop-standards.html.
Get $30 off on our conferences and webinars. Use Code PRWEB30 on checkout (applicable for all purchases).
About ProEdTech
ProEdTech is a leading source of knowledge and training for professionals in over 15 industries, serving individuals, businesses and their employees around the globe. It offers webinars, online conferences, seminars, boot camps, books, DVDs, white papers, industry reports and other learning tools from industry experts and insiders who provide a fresh perspective on key issues, trends and regulations in order to simplify governance, risk and compliance (GRC) for enterprises and industry professionals.
ProEdTech's AudioEducator webinars offer updates, regulatory knowledge and information on the latest news in various medical specialties, as well as coding and billing updates, and analysis of regulations that affect ambulatory surgical centers, home health, long term care and hospice facilities, hospitals and healthcare systems, health insurers and physician practices. Webinars are also offered through AudioSolutionz in the technology, human resources, construction and housing, ICT and telecom, manufacturing, consumer packaged goods and retail, safety and security, transportation, energy and environment, education, trade, and chemicals industries. ProEdTech's Eli Financial platform offers tax and banking professionals, focusing on providing high-quality online training products customized for U.S. lenders and tax practitioners that include the latest updates from the IRS, CFPB and other regulatory authorities. Lawyers across the United States depend on Eli CLE for top quality online continuing legal education (CLE) programs, which can be completed for MCLE credits.
ProEdTech regularly provides professionals the opportunity to get answers to their most complex questions directly from experts, without having to attend costly live conferences. To learn more, visit: http://www.proedtech.com/.