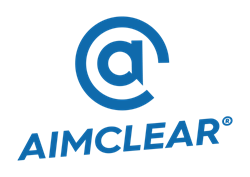 "The combination of great talent, amazing clients and game-changing innovation is a great formula for growth and business performance." -Marty Weintraub, Aimclear Founder
DULUTH, Minn. (PRWEB) August 16, 2017
Duluth- and St. Paul-based Aimclear® has again been cited on the coveted Inc. 5000 Fastest Growing Private Companies in America list. The annual listing, which published today in Inc. Magazine, includes Aimclear for the sixth straight year.
According to Inc. Magazine, tens of thousands of companies apply for Inc. 5000 status, but only a small fraction make the list more than one time, while only four percent have made the list six times. Aimclear is among 86 Minnesota companies to achieve Inc. 5000 status in 2017, and the only firm from Duluth to do so this year.
Aimclear is a leading, innovative digital marketing firm operating internationally from offices in Duluth and in St. Paul's Lowertown neighborhood. The company is a dominant force providing integrated search, social psychographic audience targeting, PR and related tech services for growing sales and brand awareness. Founded by Minnesota entrepreneur Marty Weintraub ten years ago, Aimclear has grown from a one-person shop to more than two-dozen highly skilled marketers.
"Making Inc. 500/5000 status one time is a huge accomplishment for any company, but to make the list six years in a row is humbling," noted Weintraub. "The combination of great talent, amazing clients and game-changing innovation is a great formula for growth and business performance. Clients put great trust in the work we do, and we are committed to delivering results that can help clients grow and thrive."
The Inc. 5000 recognition adds to a long list of awards and recognition for the entrepreneurial firm. Most recently, Aimclear received three high profile awards during the 2016 US Search Awards, including Best Large Integrated Agency. Weintraub was also recently included in Minnesota Business Magazine's annual "(Real) Power 50" listing of influential figures in the state's business community.
"The strength of our business, six-time Inc. 5000 recognition and the awards we've won validate the work we do for clients and help build Aimclear's reputation in Duluth, Twin Cities and throughout the industry," said Laura Weintraub, Aimclear CEO. "Being included among great brands that break boundaries, innovate and take smart risks reflects the entrepreneurial spirit inherent in our decade-old company."
Marty Weintraub and a number of staffers have established themselves as true thought leaders in the marketing community globally. Aimclear team members are fixtures on the international conference circuit leading sessions, keynotes and in-depth workshops at major conferences in Sydney, London, Munich, New York, San Francisco, Portland, Minneapolis, Duluth and many other locations.
Separate from the Inc. 5000 ranking, Marty Weintraub joined Inc. Magazine's roster of contributing writers and has already begun publishing articles for his recurring column in the venerable business magazine.
Methodology
The 2017 Inc. 5000 is ranked according to percentage revenue growth when comparing 2013 to 2016. To qualify, companies must have been founded and generating revenue by March 31, 2013. They had to be U.S.-based, privately held, for profit, and independent—not subsidiaries or divisions of other companies—as of December 31, 2016. (Since then, a number of companies on the list have gone public or been acquired.) The minimum revenue required for 2013 is $100,000; the minimum for 2016 is $2 million. As always, Inc. reserves the right to decline applicants for subjective reasons. Companies on the Inc. 500 are featured in Inc.'s September issue. They represent the top tier of the Inc. 5000, which can be found at http://www.inc.com/inc5000.
About Aimclear®
Aimclear® is a 6x Inc.500/5000 digital marketing agency dominant in audience targeting and customer acquisition. Since 2007, the agency has pioneered cutting-edge creative strategies and psychographic audience targeting to track, and convert laser focused audience segments from introduction to conversion for its clients. Aimclear has offices in Duluth and St. Paul, Minnesota. For more information, visit Aimclear.com or follow via Twitter @Aimclear.