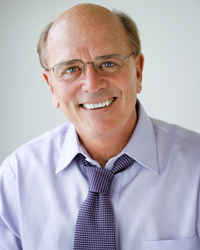 In order to change these stubborn, deeply rooted habits it is crucial to disengage the brain's emotional connection to the behavior."
San Diego, CA (PRWEB) August 22, 2017
The new National Diabetes Statistic Report, released by the CDC in July, reveals a growing US diabetes epidemic that has alarming implications. According to the report:

30.3 million Americans have diabetes; this is 9.4% of the population.
84.1 million Americans have prediabetes; and if left untreated, prediabetes will often lead to full-blown type 2 diabetes within five years.
Overall, there are 114 million Americans living with diabetes and prediabetes.
Currently, diabetes is costing America upwards of $245 billion and is the seventh leading cause of death. If the trend continues, the statistics will only get worse and the social and financial consequences will be horrendous.
Fortunately, the government has recognized the impending disaster and has implemented the National Diabetes Prevention Program (NDPP or DPP). The DPP focuses mainly on raising diabetes awareness (more than one-third of US adults have prediabetes and most are unaware) and encouraging healthy weight loss.
Lou Ryan, CEO of behavioral change company SelfHelpWorks, has spent decades helping people change their unhealthy habits. "The DPP is a great start, no doubt," says Ryan, "and being that SelfHelpWorks is a CDC-recognized DPP provider I'm very familiar with their curriculum, which focuses primarily on the main issues – healthy eating and regular exercise." Ryan does have concerns, however, that the DPP will not be as effective as it could be.
"In my opinion, the DPP makes a common mistake when it comes to encouraging healthy weight loss through lifestyle change. In a nutshell, it fails to address the psychological and emotional attachments people have to their sedentary lifestyles and their poor eating habits," explains Ryan. "The truth is that these habits are stubborn. Simply knowing what to eat and how to move around more isn't enough for most people - even when the consequence of not making the necessary changes is type 2 diabetes. That's because you also need to tackle the main driving force behind these habits - certain dysfunctional beliefs and thoughts that produce powerful emotionally-driven urges or cravings and result in a lack of self-control."
There is no arguing that, for many people, making a lifestyle change is tough – especially when it comes to eliminating unhealthy habits that are emotionally driven. Unhealthy eating, smoking, alcohol abuse, and exercise avoidance are good examples. As Ryan puts it, "In order to change these stubborn, deeply rooted habits it is absolutely crucial to disengage the brain's emotional connection to the behavior – or else it will keep coming back. That's why 90% of dieters end up putting the weight back on – they are victims of their emotional connection with food. That's precisely what our online course, LivingLean, addresses."
One thing is for certain: if America wants to avoid the impending diabetes disaster, behavior change needs to occur on a mass scale – in a way that lasts.
ABOUT SELFHELPWORKS, INC.
SelfHelpWorks is the leading provider of online video-based lifestyle and disease management interventions for reducing population health risk. The interventions produce sustained behavior change using an evidence-based cognitive behavioral training approach derived from cognitive behavioral therapy (CBT). They target important issues such as obesity and unhealthy eating, tobacco addiction, diabetes, chronic stress, alcohol abuse and inactivity. The interventions are primarily offered by corporations interested in improving employee health and productivity, and by top tier value-based health and wellness providers. Users can access them privately and conveniently 24/7 via computer, tablet or smartphone.