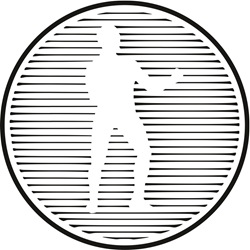 Ashburn, VA (PRWEB) August 17, 2017
PUNCH Cyber Analytics Group, a premium cyber operations and threat intelligence provider located in Northern Virginia, has been recognized by Inc. Magazine as #1248 on the 2017 Inc. 5000 List of America's Fastest Growing Companies, including 16th among security companies. The list represents a comprehensive look at the most important segment of the U.S. economy—America's independent entrepreneurs. Previous winners include Microsoft, Dell, LinkedIn, Cylance, and other well-known industry leaders.
This recognition comes at a time of intense competition for advanced cyber security services in global, federal and commercial markets. "As a Virginia cyber company, we're proud to be an Inc. 5000 winner," says PUNCH CEO Brent Wrisley. "We set out to create a different kind of cyber company, driven by our focus on tackling the hardest network and data security problems. We appreciate Inc.'s recognition; it is a great reflection of our teammates' hard work and our clients' trust."
"The Inc. 5000 is the most persuasive evidence I know that the American Dream is still alive," says Inc. President and Editor-In-Chief Eric Schurenberg. "The founders and CEOs of the Inc. 5000 tell us they think determination, risk taking, and vision were the keys to their success, and I believe them."
About PUNCH Cyber Analytics Group
PUNCH is a Northern Virginia-based firm focused on cyber security analytics and specializing in hands-on work directly supporting client security operations. The PUNCH team consists of elite-level analysts and industry-recognized experts in big data analytics, threat intelligence and hunt, and security engineering and development. Our driving goal is to significantly increase our customers' knowledge of cyber threats and improve their defensive capabilities through data orchestration and analytics that provide situational awareness, intelligence, and actionable outputs. http://www.punchcyber.com/
About Inc. and the Inc. 500|5000
Methodology
The 2017 Inc. 5000 is ranked according to percentage revenue growth when comparing 2013 to 2016. To qualify, companies must have been founded and generating revenue by March 31, 2013. They had to be U.S.-based, privately held, for profit, and independent—not subsidiaries or divisions of other companies—as of December 31, 2016. (Since then, a number of companies on the list have gone public or been acquired.) The minimum revenue required for 2013 is $100,000; the minimum for 2016 is $2 million. As always, Inc. reserves the right to decline applicants for subjective reasons. Companies on the Inc. 500 are featured in Inc.'s September issue. They represent the top tier of the Inc. 5000, which can be found at http://www.inc.com/inc5000.