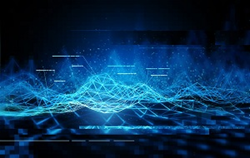 Boulder, Colol. (PRWEB) August 17, 2017
Enterprise Management Associates (EMA), a leading IT and data management research and consulting firm, today announced it will host a webinar titled "How Advanced IT Analytics is Changing the Application Performance Management Game" featuring Dennis Drogseth, VP of research at EMA, and Pavlo Baron, co-founder & CTO at Instana.
Application performance management has become an iconic marketing and technology category within IT. In fact, as businesses continue to digitize their critical processes further, APM has become the crucial component for delivering high quality business services.
Even so, new requirements for cloud, containers and microservices architectures, trends such as agile/DevOps and digital transformation, and the growth of advanced IT analytics are redefining and redirecting the APM game into something new.
During this webinar, Drogseth and Baron will:

Highlight findings from the latest EMA research
Examine new APM requirements needed to work with AIA across IT operations and beyond—such as enhanced dynamic awareness, predictive decision making, support for agile, cloud, microservices and containers, and unified change and performance management
Provide a set of guidelines for moving ahead with an enhanced AIA/APM strategy
The webinar is Thursday, August 24, 2017 at 1:00 p.m. Eastern. Register at: http://research.enterprisemanagement.com/how-AIA-is-changing-the-APM-game-webinar-pr.html
About EMA
Founded in 1996, EMA is a leading industry analyst firm that specializes in providing deep insight across the full spectrum of IT and data management technologies. EMA analysts leverage a unique combination of practical experience, insight into industry best practices, and in-depth knowledge of current and planned vendor solutions to help its clients achieve their goals. Learn more about EMA research, analysis, and consulting services for enterprise line of business users, IT professionals and IT vendors at http://www.enterprisemanagement.com or blogs.enterprisemanagement.com.