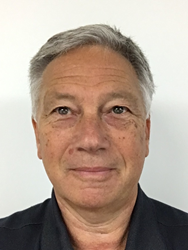 Rochester, NH (PRWEB) August 16, 2017
Spectex LLC ("Spectex"), a materials converting company specializing in textile, rubber, plastics, and related materials, is pleased to announce the promotion of Steve Rossi to president. Rossi will be responsible for all operations, with an emphasis on strengthening and sustaining strategic growth. Spectex serves a plethora of industries including aerospace, automotive, medical/surgical, industrial, and safety.
Spectex performs material conversion and contract manufacturing utilizing a wide range of engineered materials such as plastics, metallic, woven and nonwoven textiles, rubber, silicone and FDA materials. Rossi has been a respected member of the Spectex family since 2014. Prior to his appointment to president, Rossi served as the director of business development, responsible for leading the Company's sales growth as a proven materials converter and manufacturer.
"We are thrilled to congratulate Steve on his well-deserved promotion," said Spectex founders Victor Pisinski and Kevin Stanley. "Steve has proven he has the knowledge and determination to take our organization to the next level."
A resident of Cape Neddick, Maine, Rossi has been in the engineered textile industry for 35 years. He began his career with Albany International Corporation and then worked in top management roles with two of Albany's successor companies. Throughout his career, Rossi has held key management roles in textile operations, quality, product development, sales, and marketing.
About Spectex
Spectex LLC, located in Rochester, NH, is proficient in the science of material converting, specializing in material processing, product assembly, and product development. Since its inception in 2001, Spectex has served global markets as a technical product and service provider servicing a diverse range of end markets with high engineering content materials.
For more information, visit http://www.Spectex.com.