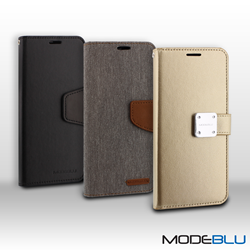 Santa Fe Springs, CA (PRWEB) August 18, 2017
Enter ModeBlu.
ModeBlu breaks out of the typical "functional-equals-dull" mold to offer new, exciting, and fashionable phone cases.
Led by CEO Kevin Park, the small but innovative band of artists and designers is based in Santa Fe Springs, California and is challenging an industry dominated by functionality with style.
ModeBlu sells affordable phone cases – custom designed for many manufacturers' phones –that appeal to many different tastes and preferences. That's reflected in the many choices of colors and styles in its product line.
That line includes cases for Apple phones up to the iPhone 7 Plus, the Samsung Galaxy series including the S8 Plus, and LG phones as well.
ModeBlu's best sellers are the Classic Diary case line and the Mode Diary case line.
Also available: the Pocket Diary case line, which has space for credit cards and cash, the Journal Case series – a fashionable wallet that holds your phone – and standard protective cases.
ModeBlu offers waterproof cases, for those times when you want to make a splash.
The name ModeBlu is a play on the French word Mode, meaning fashion and the color blue, representing something cool and serene. Together, the name means fashionably cool, and that's exactly what the product line is. It's destined to become an indispensible accessory to a vital electronic device.
ModeBlu cases are affordable yet expressive, are made with a high level of craftsmanship, and come with a six-month warranty.
The company's entire collection can be found at http://www.ModeBlu.com
Media Contact
Company Name: ModeBlu
Contact Person: David Lee
Phone: 714-805-4725
State: California
Country: United States