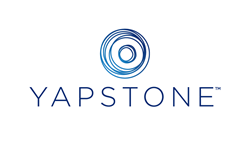 Walnut Creek, California (PRWEB) August 17, 2017
The Inc. 5000 List of Fastest-Growing Private Companies has been announced for 2017 and YapStone has joined the ranks for the 10th consecutive year, a rare distinction amongst the country's high-growth companies.
"We call it the 10X Club," says Eric Schurenberg, President and Editor-in-Chief at Inc. Magazine. "Fewer than half of one percent of Inc. 5000 honorees have ever achieved this milestone."
YapStone's growth shows no signs of slowing down. The fintech leader, known for powering payments for global marketplaces and large vertical markets, opened a new international headquarters in Drogheda, Ireland this past year and has become a magnet for elite talent, both in the United States and Europe.
"We are honored to join Inc.'s 10X Club," says Tom Villante, YapStone's Co-founder and CEO. "This sustained growth over such a long period of time is a testament to our incredible team, who are constantly innovating new ways to serve our customers better."
As detailed in Inc.'s official list, YapStone was ranked #2540, having grown 139 percent over a three-year period. With an expanding payments platform, innovative payment technologies and cutting-edge customer onboarding features, the company is poised for steady and consistent growth in the coming years.
To view YapStone's featured profile on Inc.com, please click here.
For more information about the company, visit YapStone.com.
About YapStone:
YapStone is a provider of online and mobile payment solutions for global marketplaces and large vertical markets, powering electronic payments for sharing economy marketplaces, such as HomeAway® and VRBO®, and thousands of apartment and vacation rental companies, homeowners' associations, self-storage companies, and hospitality establishments. YapStone processes over $18B in payment volume annually and has been recognized on the Inc. 5000 list of Fastest-Growing Private Companies for ten consecutive years. The company has raised over $110 million from investors including Accel Partners, Meritech Capital and Bregal Sagemount. Headquartered in the San Francisco Bay area, YapStone has additional offices in Santa Monica, California and Ireland.