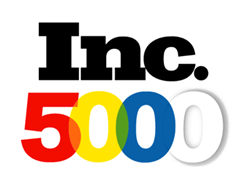 New York, NY (PRWEB) August 17, 2017
Inc. magazine ranked Insticator No. 675 on its 36th annual Inc. 5000, the most prestigious ranking of the nation's fastest-growing private companies. The list represents a unique look at the most successful companies within the American economy's most dynamic segment— its independent small and midsized businesses. Companies such as Microsoft, Dell, Domino's Pizza, Pandora, Timberland, LinkedIn, Yelp, Zillow, and many other well-known names gained their first national exposure as honorees of the Inc. 5000.
"It's an absolute honor to be ranked on the Inc. 5000 list. It's the blood, sweat and tears of our team that have helped us get here and we're happy to be in a position to continue our growth," said Zach Dugow, founder and CEO of Insticator. "Insticator's spot on the list is a confirmation of our team's continuous efforts to create and maintain products dedicated to helping our publishing partners increase their engagement and ad revenue.
The 2017 Inc. 5000, unveiled online at Inc.com is the most competitive crop in the list's history. The average company on the list achieved a mind-boggling three-year average growth of 481%. The Inc. 5000's aggregate revenue is $206 billion, and the companies on the list collectively generated 619,500 jobs over the past three years. Complete results of the Inc. 5000, including company profiles and an interactive database that can be sorted by industry, region, and other criteria, can be found at http://www.inc.com/inc5000.
Insticator more than surpassed Inc.'s eligibility requirements with their 2016 revenue and with their 3-Year Growth averaging out to 670%. Categorized in the Advertising and Marketing industry, Insticator ranked within the top 12% of advertising and marketing companies featured on the list. Out of the total 5000 companies highlighted across the board, Insticator placed in the top 13% of companies.
"The Inc. 5000 is the most persuasive evidence I know that the American Dream is still alive," says Inc. President and Editor-In-Chief Eric Schurenberg. "The founders and CEOs of the Inc. 5000 tell us they think determination, risk taking, and vision were the keys to their success, and I believe them."
Insticator's placement on the Inc. 5000 list comes in addition to the company being named both a Red Herring North American Winner and a top publishing tool on the 2017 Display LUMAscape this past June.
About Insticator
Insticator increases engagement and ad revenue for publishers through interactive content, while maximizing viewability and purchase intent for brands.
Founded in 2012, Insticator reaches more than 350 million visitors each month across its vast network of elite publishing partners including Warner Bros., Ancestry.com, Tribune Media, Evolve Media, and CBS Interactive. Insticator empowers more than 6,000 content creators each month with its revenue and engagement increasing products, while providing revenue-generating content opportunities for publishers and brands. On average, Insticator increases engagement by an unrivaled 44 percent, and ad revenue by 160 percent for publishers' websites.
Insticator offers users a "Set-It-and-Forget-It" model, allowing publishers to focus on creating amazing content for their visitors, while leveraging the ability of the Widget to transform that content into revenue, brand awareness, and growth. Insticator's technology delivers a world-class solution for today's media-rich, and content-savvy publishing websites and advertisers. For more information, visit http://www.insticator.com
About Inc. Media:
Founded in 1979 and acquired in 2005 by Mansueto Ventures, Inc. is the only major brand dedicated exclusively to owners and managers of growing private companies, with the aim to deliver real solutions for today's innovative company builders. Winner of the National Magazine Award for General Excellence in both 2014 and 2012. Total monthly audience reach for the brand has grown significantly from 2,000,000 in 2010 to over 18,000,000 today. For more information, visit http://www.inc.com.
The Inc. 5000 is a list of the fastest-growing private companies in the nation. Started in 1982, this prestigious list of the nation's most successful private companies has become the hallmark of entrepreneurial success. The Inc. 5000 Conference & Awards Ceremony is an annual event that celebrates their remarkable achievements. The event also offers informative workshops, celebrated keynote speakers, and evening functions.