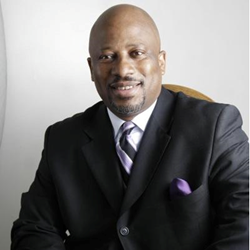 "This was one of the best conferences ever. Raleigh, NC was an extraordinary venue. Special thanks to Mayor Nancy McFarlane for addressing the delegates and warmly welcoming our member credit unions,"
Snellville, GA (PRWEB) August 17, 2017
The credit union community was in full support recently at the African-American Credit Union Coalition's 19th Annual Conference, held in Raleigh, N.C. The four-day "Building Foundations" conference was one of the largest to date and signed on 25 new members. "This was one of the best conferences ever. Raleigh, NC was an extraordinary venue. Special thanks to Mayor Nancy McFarlane for addressing the delegates and warmly welcoming our member credit unions," said Timothy L. Anderson, AACUC Chairman and President/CEO of the Government Printing Office FCU.
AACUC orchestrated a well-rounded agenda starting with several productive and leisurely pre-activities for attendees, which also included a historical tour of the city. The conference kicked off with the inaugural launching of the AACUC's "Young Professionals Summit" and the 5th Annual Financial Literacy Reality Fair, which was a huge success teaching young people the importance of prudent money management. This year's conference speakers covered a lot of information in areas of ethics, benefit strategies, board governance, war on talent, employee training, CDFI opportunities, future payments and an array of other diverse topics.
Earlier this year at the CUNA Governmental Affairs Conference (GAC), the AACUC announced William "Bill" Bynum as the 2017 Pete Crear Lifetime Achievement Award recipient and recognized him among his peers at the award ceremony held August 10th. Mr. Bynum who began his career by helping to establish Self-Help, a pioneer in the development finance industry, and later built nationally recognized programs at the North Carolina Rural Economic Development Center. He is a member of the US Partnership for Mobility from Poverty, funded by the Bill & Melinda Gates Foundation, and serves on the boards of the Aspen Institute, Corporation for Enterprise Development, Fannie Mae Affordable Housing Advisory Council, NAACP Legal Defense Fund, National Committee for Responsive Philanthropy, and the William Winter Institute for Racial Reconciliation.
Concluding the conference was the AACUC's African American Credit Union Hall of Fame inductee's ceremony. Individuals of the credit union industry are honored by their peers for their distinguished contributions to the credit union community. This year's induction included three credit union notables, Bert J. Hash, Jr., retired CEO at MECU in Baltimore, Robert L. Watson, Sr., Board Member at American Spirit FCU in Delaware, and Isaac Dickson, Board Chair, Carolina Foothills FCU. Maurice Smith, President/CEO of Local Government FCU, Victor Russell, Managing Principal of MMR Realty Advisors, and Donald Tynes, Sr. Chairman of the Board at SECU of MD were inducted in February 2017.
A special thanks to our sponsors, CUNA Mutual Group, VISA, LGFCU, Allied Solutions and all the participating vendors who played an essential role in the Building Foundations experience. "As we leave Raleigh with prodigious momentum and a renewed spirit of "people helping people," we look forward to celebrating our 20th annual conference next year in Atlanta, GA. Hope to see you there," - said Anderson.
About the Pete Crear Lifetime Achievement Award: This prestigious award is presented annually recognizing a credit union professional or volunteer whose career best embodies the African-American Credit Union Coalition's mission. Sustained excellence is a hallmark of the recipients. The recipient will have demonstrated support for the credit union philosophy of "people helping people." Organized and/or provided significant assistance to credit unions in need. Has constructively impacted the infrastructure, growth, legislative, regulatory, image and/or service delivery capacity of the credit union community. In August 2003, Pete Crear received the inaugural African-American Credit Union Lifetime Achievement Award and was further honored by having the award named after him and a college scholarship established in his name. Crear is retired and the past President and Chief Executive Officer of the World Council of Credit Unions, Inc. (WOCCU). Crear is considered a credit union pioneer.
About AACUCHOF: To identify, preserve and promote the historical influence of African-Americans in the credit union movement. The African-American Credit Union Hall of Fame seeks to provide access to the history of African Americans in credit unions; to make sure the history is captured and documented for generations to come; to tell the stories of the accomplishments of African Americans in the credit union movement and how they empowered others.
About AACUC: The African-American Credit Union Coalition (AACUC), is a 501c3 non-profit organization created to increase diversity within the global credit union community through advocacy and professional development.