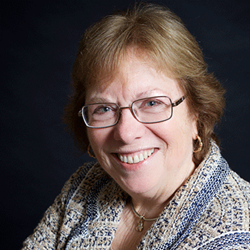 "The concept has caused some level of fatigue, particularly with physicians who view the use of evidence and data in the transition to value-based care as just one more step in what can be seen as an already cumbersome process;"
Lansdale, PA (PRWEB) August 17, 2017
The 2017 Integrated Delivery Network (IDN) Summit and Reverse Expo is an opportunity for IDNs and healthcare systems to interact with their GPO and supplier partners. This year, Winifred Hayes, RN, PhD, ANP, CEO of Hayes, Inc. and Karla Barber, RN, BCN, CVAHP, System Director of Clinical Value Analytics, have been invited to present "Episode-based Reimbursement and the Supply Chain."
"The current bundled payment arrangements under Medicare allow providers to share in the bonus payments that hospitals receive (as well as the penalties) if they succeed in keeping spending per episode below the target price," says Dr. Hayes. "We have seen, working in conjunction with partners like Karla and Centura Health, that evidence is the key to unlocking that success."
Learning objectives for the presentation include:
1. Outlining best practices for lowering the price of components of bundled payments.
2. Explaining what practices may be employed to make value analysis more effective in the era of value-based payments.
3. Describing the structure of bundled payment projects and how supply chain gains a seat at the table.
"For the supply chain, bundles mandate that medical devices, drugs and other elements of a care process are cost-effective," says Ms. Barber. "Product variation is counterproductive, so the need for evidence as part of the value analysis process is critical. As new governance structures arise to monitor bundled payment arrangements across systems, value analysis must arm themselves with unbiased evidence assessments. Working with Hayes as our resource for these assessments, we are partnering with our physicians and clinicians to drive change. Utilizing evidence and research as the foundational driver in discussions and decisions designed to reduce variation in our health system is realizing significant savings and return on investment."
The 2017 IDN Summit and Reverse Expo is being held at the JW Marriott Desert Ridge Resort and Spa in Phoenix, AZ, August 28-30. The details of Dr. Hayes' and Ms. Barber's presentation can be found here. To learn more about how Hayes worked with Centura Health on their product standardization and utilization management initiatives, read the case study here.
ABOUT HAYES
Hayes, Inc., an internationally recognized leader in health technology research and consulting, is dedicated to the delivery of high-quality healthcare and improved outcomes through the integration of evidence into decision making and policy development. The unbiased information and comparative-effectiveness analyses we provide enable evidence-based decisions about acquiring, managing, and paying for health technologies. Our worldwide clients include hospitals, healthcare systems, government agencies, health plans, and employers. For more information about Hayes, Inc., visit http://www.hayesinc.com. Follow us on LinkedIn, Twitter, and Facebook.