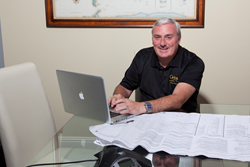 India is now the third largest beneficiary of the EB-5 immigrant visa program with investment rising by almost half last year
Davenport, Florida (PRWEB) August 22, 2017
Indian investment in the United States EB-5 Immigrant Investor Program has hit record levels.
In fact, India is now the third largest beneficiary of the EB-5 immigrant visa program with investment rising by almost half last year.
Total investment by Indians in EB-5 projects in 2016 was $177million, up 48% on the previous year, according to the latest figures obtained by industry association, IIUSA, in June 2017 from the U.S. Citizenship & Immigration Services.
EB-5 investors are required to invest $1million in a project which creates at least 10 jobs or $500,000 in a rural or high-unemployment area. This is administered through an EB-5 Regional Center job creation project, approved by the US immigration authorities. 
The prize on offer for investors and their immediate family is a coveted Green Card, allowing successful applicants and their close family to live and work in the United States.
Leading Central Florida developer, Feltrim Group, is visiting India for the first time on a trade mission during early September 2017 to meet real estate agents with clients who are interested in investing in EB-5 projects.
Feltrim Group has some exciting new projects in Haines City, near Orlando, Florida, that qualify for EB-5 investment through its Central Florida EB-5 Regional Center LLC.
Feltrim's new luxury lakeside community, Balmoral Resort Florida, is a 113-acre private gated community with 245 bespoke, high-end vacation resort villas and townhouses. Indian leasehold investors can receive a competitive 6% net return on Phase Two properties.
The $125million resort, which opened its gates to guests in April 2017, is set amid beautiful parks, gardens, walkways and lakes and boasts an extensive range of leisure attractions on-site. These include a resort-style pool with luxury clubhouse, a water park, lakeside beach, gym and spa, gourmet kitchen, restaurant, wedding pavilion and a games room with the world's largest Pac-Man arcade console.
Next to Balmoral Resort Florida is three more pioneering projects - the R9 Ronaldo Soccer Academy, the Feltrim Sports Academy and the international Feltrim Preparatory School, which all eligible for EB-5 investment.
Feltrim Group Chief Executive Officer, Garrett Kenny, explains, "The R9 Ronaldo Academy – which is endorsed by the famous world cup Brazilian soccer star – will include state-of-the-art facilities including a professional soccer field with bleachers, two training fields, locker rooms, café and garden areas. It will also have its own check-in area.
"The R9 Soccer Academy, which scheduled for completion by December 2017, aims to help participants be phenomenal on the field and in life. As well as improving soccer skills, it uses football for the development, cultivation and education of children and youths aged 4-18."
Ronaldo - a three-times winner of the FIFA World Player of the Year award and former player for Barcelona, Inter Milan and Real Madrid, says, "We are excited to move into the US market, especially in Florida, where soccer has a great influence in the community. Ronaldo Academy's focus is more than forging athletes, is to develop youth through soccer. The Balmoral project is a perfect opportunity for us to do that."