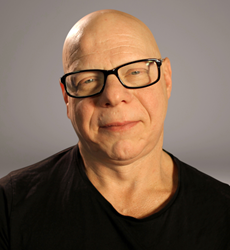 "We want to help today's marketers soar in an era of new options and powerful tactics to find, reach and convert customers." -Marty Weintraub, Aimclear Founder
DULUTH, Minn. (PRWEB) August 17, 2017
In a return engagement to one of the leading marketing conferences in the world, Minnesota-based Aimclear® will once again have an important presence at Pubcon Las Vegas 2017, which runs November 6-9. The marketing agency will open Pubcon hosting a day-long Masters Group Workshop entitled Psychographic Targeting & Remarketing. Marty Weintraub, Aimclear founder and Merry Morud, Aimclear creative lead will lead the workshop session. Weintraub will also take part in three breakout sessions as a solo session presenter, panelist and moderator.
Weintraub and Morud have become fixtures at Pubcon events, with Aimclear conducting high profile sessions at Pubcon ten years running. Their Masters Group Workshop will be a social pay-per-click and psychographic display intensive session, providing hands-on techniques that marketers can implement immediately to help accelerate the return on their marketing programs. The session will focus on how to gain faster attributable conversion at a lower cost, along with in-depth guidance on psychographic targeting, research and powerful creative to drive conversions.
Weintraub is also scheduled for multiple breakout sessions during Pubcon, including:
Session presenter for "Mining Deep Facebook Data to Radically Profile Site Visitors & Email Lists." This session will dissect site visitor audiences for psychographic insights and turning tactical data to a marketer's advantage.
Session panelist for "Site Reviews: Focus on Social." In this session, Weintraub and four other expert panelists will provide on-the-spot live reviews of Pubcon attendees' websites to help marketers improve web presence for social media integration.
Session moderator for "SEO & UX." This session will focus on the emerging connection between user experience of a website and its success in search engine optimization (SEO).
"We've taken variations of our social psychographic workshop to audiences around the world and helped marketers transform their programs with near-immediate results," noted Weintraub. "Marketers have two choices in today's rapidly evolving marketing universe - be an innovator and thrive or be relegated to ordinary, ineffective programs. We want to help today's marketers soar in an era of new options and powerful tactics to find, reach and convert customers."
Pubcon has been named a Forbes "must attend" conference and a "top conference for growing a business" by Inc. Magazine. The annual Pubcon events feature the marketing industry's leading businesses, startups, speakers and organizations entrenched in social media, digital marketing, SEO and online advertising. Pubcon Las Vegas 2017 runs November 6-9 at the Las Vegas Convention Center.
About Aimclear®
Aimclear® is a 6x Inc.500/5000 digital marketing agency dominant in audience targeting and customer acquisition. Since 2007, the agency has pioneered cutting-edge creative strategies and psychographic audience targeting to track, and convert laser focused audience segments from introduction to conversion for its clients. Aimclear has offices in Duluth and St. Paul, Minnesota. For more information, visit Aimclear.com or follow via Twitter @Aimclear.