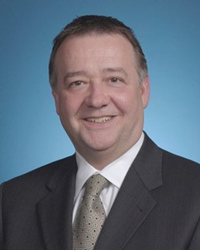 Privis Health is uniquely positioned as a leading provider of population health management programs.
Raleigh, North Carolina (PRWEB) August 22, 2017
John Stewart joins Privis Health as a senior strategic advisor. Mr. Stewart is the Founder and Managing Member for t4 Leadership Development & Consulting. He has spent his career focusing on four key elements that have become critical to his definition of "success": physician leadership development, servant leadership, data driven process improvement, and supportive technology. These key elements all support his personal goal to deliver value-based care to large populations of patients. t4 was born from his desire to share the lessons he has learned partnering with many talented physicians and leaders over the course of his successful career.
"We are extremely pleased to have Mr. Stewart on the Privis Health team. John brings a wealth of experience in ambulatory care management and has a special insight into the changes we are facing in healthcare today. John will work directly with the C-Suite and the Board of Directors on corporate strategy and assist in business development efforts and relations with major health systems." said Hans C. Kastensmith, CEO of Privis Health.
"I'm excited to be working with the Privis Health team in their efforts to improve care coordination and transition to value based care. I've watched this company since its inception and feel they are uniquely positioned given their enhancements to work flows, analytics and reporting. New clients they have added validates that their collective experience as a team has resulted in a solution providers have needed said John Stewart." Senior Strategic Advisor Privis Health.
John's Background
In August 2013, John was named senior Vice President and operations leader of Ascension's Physician Services, a division of Ascension Clinical Holdings. As one half of the leadership dyad, he shared responsibility for transitioning one of the nation's largest integrated medical groups onto a common practice management platform and electronic health record system. This unprecedented initiative was completed an entire year ahead of schedule while still exceeding financial targets and was foundational crucial in transforming the physician enterprise's ability to deliver value-based, personalized care. From that successful transition, John was later named Chief Administrative Officer for what is now known as the Ascension Medical Group with over 7,000 providers across 24 states. He served in this role through October 2016.
Previously, John served as president of the St. Vincent Medical Group in Indianapolis since its inception in 2010. He was responsible for the leadership of this large multi-specialty practice, utilizing a model for physician integration through innovative partnerships across the state of Indiana. Since then, this physician enterprise has witnessed growth to over 1,200 providers of 32 different specialties across nearly 200 practice locations.
Continuing Experience
In 2004, John was asked to serve in the role of President and Chief Executive Officer at the St. Vincent Heart Center of Indiana after having worked as the lead project consultant overseeing the heart hospital's business plan development, strategic planning process and construction. His efforts and leadership set St. Vincent Heart Center on its course to achieving national recognition for quality and patient satisfaction.
ABOUT Privis Health
Privis Health offers a comprehensive data-driven program including proactive team-based service models, a structured approach to a transformation network that balances local innovation, enterprise priorities, and a supportive technology platform. These assets can help a health system to deliver the most effective preventive services, improve the health and well- being of the population they serve, control growth in healthcare expenditures, and continuously improve its programs from what it learns.
Privis Health's care management platform meets the challenges of transitioning from a fee-for- service to value based reimbursement. An intuitive interface helps providers coordinate services seamlessly with a dynamic goal oriented shared care plan helping to address the medical, social, behavioral, and economic issues that are so fundamental to health and wellbeing.
For further information, please contact Privis Health
Contact Sindy Von Bank
Telephone 1-888-533-9490
Email svonbank(at)privishealth(dot)com
Website http://www.privishealth.com