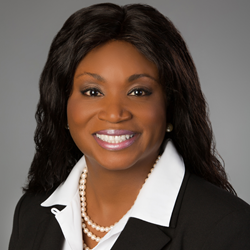 In today's global environment, understanding business is essential but not enough, employees must have leadership skills
Raleigh, North Carolina (PRWEB) August 21, 2017
Me'chelle Degree McKenney is a successful global Speaker, Best Selling Author, and John Maxwell Certified Leadership Trainer. She is excited to announce the successful evolution of her professional career with the launch of Third Degree Solutions™, a leadership consulting agency based in Raleigh, North Carolina. Me'chelle's actionable training strategies and programs are tailored to elevate and resolve identified organizational needs. She is known for providing individuals and organizations with a competitive edge to strengthen their goals and workforce significantly. The agency also provides practical coaching that instills a culture of confidence, engages employee talents, and encourages open communication in trusted environments across all platforms including: classroom training, workshops and online instruction. Third Degree Solutions works with employees and students to teach them the tools and techniques of leadership, communication, networking and branding which in-turn, aids companies to achieve success.
Me'chelle stated, "The time is right, and my career has prepared me for this new chapter of entrepreneurialism. I have designed and formalized a deliberate agenda that will help businesses reach and exceed targeted goals, globally. It's important that our portfolio of clients progressively achieve sustainable growth forward and Third Degree Solutions will assist them to maneuver a blueprint of strategic and guaranteed excellence."
Learn more about this exciting new agency by visiting http://www.thirddegreesolutions.com or contacting her office at 919-271-8351.