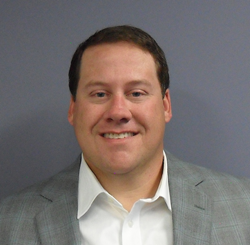 We aim to accommodate clinicians who wish to explore regions of the country outside of their current location, without traveling to begin the interview process.
St. Louis, MO (PRWEB) August 22, 2017
PracticeMatch, a company that provides online resources, job boards, and career fairs to help healthcare employers connect with physicians and advanced practitioners like nurse practitioners and physician assistants, will conduct its first series of virtual career fairs in August through November of this year. The online career fairs will allow job seekers to connect with healthcare employers from their desired region, without physically traveling to the location to inquire about job opportunities.
"Due to the increase in attendance and demand for healthcare career fairs, we are providing virtual career fairs to our healthcare clients and candidates this year. We aim to accommodate clinicians who wish to explore regions of the country outside of their current location, without traveling to begin the interview process," states Mike York, chief operations officer of PracticeMatch.
The PracticeMatch virtual career fairs do not require any software downloads or special apps, and therefore are easily accessible to all healthcare jobseekers who have internet access from any device, such as a smartphone, tablet, or computer. Once registered and logged in, participants of the virtual healthcare career fairs can review employer information, and then connect directly with healthcare recruiters and hiring managers for one-on-one chats to learn more about opportunities in the hospitals and health systems of greatest interest.
"At PracticeMatch, we know that clinicians are extremely busy, and finding time to research employers can be an overwhelming task, especially via long distance," states York. "Our new virtual healthcare career fairs can help save employers and job seekers valuable time and travel expenses, enabling advanced practice clinicians and physicians to interact with top healthcare employers across the country, from the comfort and convenience of their own home."
The schedule of virtual career fairs is as follows:
Pacific Region: (Oregon, Washington, California, Nevada, Alaska, Hawaii) - Thursday, August 31, 2017.
Frontier Region: (Idaho, Wyoming, Colorado, New Mexico, Arizona, Montana, Utah, Texas) - Thursday, September 28, 2017.
MidWest Region: (North Dakota, South Dakota, Minnesota, Michigan, Missouri, Illinois, Ohio, Indiana, Nebraska, Kansas, Iowa, Wisconsin) - Thursday, October 26, 2017.
Northeast Region: (Maine, New York, New Jersey, Vermont, New Hampshire, Massachusetts, Rhode Island, Delaware, Pennsylvania, DC, Maryland, Connecticut) - Thursday, November 2, 2017.
South Region: (Louisiana, Alabama, Arkansas, Mississippi, Florida, Georgia, Kentucky, Tennessee, North Carolina, South Carolina, Virginia, West Virginia) - Thursday, November 30, 2017
Again, the states and region of each PracticeMatch virtual career fair represents the location of the employers and the jobs; clinicians seeking healthcare job opportunities should register for the virtual career fair covering the region(s) in which they are interested. For more information about the virtual career fairs, visit the PracticeMatch website or call Madison Harris at 636-288-9300.
###
About PracticeMatch:
PracticeMatch is one of the most established companies serving healthcare employers with recruiting and staffing resources including job boards, career fairs, and candidate leads. Established more than 25 years ago, its Pinpoint physician database includes over 338,000 interviewed, pre-screened physicians. Based in St. Louis, MO, the company hosts more than 30 physician career fairs annually, across the country. For media inquiries, or to schedule an interview with a PracticeMatch executive, please contact Andrea Clement - aclement(at)usa(dot)M3.com. For more information regarding healthcare recruiting resources provided by PracticeMatch, please contact Mike York (800) 489-1440, or email mike.york(at)practicematch(dot)com.