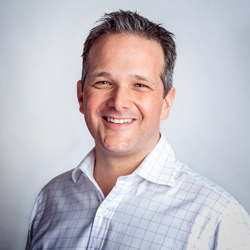 London, England (PRWEB UK) 22 August 2017
As part of its growing activities in the European, Middle East and African (EMEA) marketplaces, AgileAssets Ltd. (subsidiary of AgileAssets, Inc.), a leading global provider of infrastructure asset management software, has appointed James Robertson as Business Development Director - EMEA.
"We're excited to have someone with James' experience and talent join our team," says Pascal Laumet, Director of EMEA Operations at AgileAssets. "James brings critical software, industry, and market knowledge that will greatly benefit the national road agencies and private enterprises that can leverage our products across the region."
James has over 14 years' of experience in software sales and business development, providing solutions to a range of public and private organisations. Prior to joining AgileAssets, James had been working for an IBM Business Partner as an EMEA Business Development Manager, where he focused on selling multinational contracts for IBM's asset management products. Before that, James sold cloud-based software solutions and managed channel partner programs within various markets including Oil & Gas, Public Sector, and Education.
"The EMEA market represents a tremendous opportunity for modern asset management software tools to replace what are largely home-grown standalone solutions," says James. "AgileAssets provides business-critical solutions for managing all infrastructure-based assets in a nicely integrated system. My plan is to introduce the value that transportation infrastructure managers have realized through AgileAssets software across the United States, to the national road agencies, PPPs, and private infrastructure management agencies throughout EMEA."
About AgileAssets
AgileAssets is a leading global provider of infrastructure asset management software for public and private organisations. AgileAssets' proven solutions enable a systematic process for the complete life cycle management of infrastructure assets, including optimisation of the decision-making process, allowing agencies to more effectively allocate funding. With more than 28 years of experience, research and education expertise, AgileAssets helps agencies throughout the world maximise asset condition, maintenance budgets, and long-term lifecycles to achieve the highest possible return on investment. For additional information, please visit: http://www.agileassets.com.