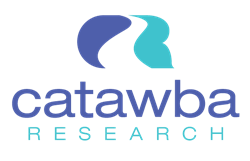 Charlotte, N.C. (PRWEB) August 17, 2017
Over the last three years, Catawba Research has entered the pharmaceutical space to much industry attention. The North Carolina-based, multimillion dollar company has doubled its revenue and the number of studies initiated every six months.
Drawing on more than 25 years of experience in executing clinical trials for global pharmaceutical companies, founder and CEO Zaidoon A. Al-Zubaidy attributes Catawba's success to its unique efficiency model.
"Our process revolves around a core of highly-trained individuals to carry out trials," Al-Zubaidy said. "We call it guerilla-style clinical research."
Specifically, Catawba's guerilla-style model incorporates several key components. These include an intense program assessment to identify obstacles; a strategy to success outline; an expert network to staff up or down accordingly throughout the duration of the program; and the latest management technology designed to keep trials on pace.
"We also do a lot internally to ensure our team is at its best to deliver positive outcomes," Al-Zubaidy said. "The goal is always to move the study forward in a timely and fiscally-responsible manner. To do this, everyone involved has to be clear headed, energized and ready to act."
One way Catawba creates an agile unit is by limiting the number of projects the team takes on per year. Al-Zubaidy also taps into a vast network of regional clinical research associates and remote workers to reduce time lost on travel, while safeguarding against burnout.
"We want our people zoned-in on the task at hand and not feeling like they're being pulled in a thousand different directions," Al-Zubaidy said. "Frankly, there are many mechanisms in our method that help us create a better trial experience, but at its core are the basic principles to treat people as a priority, with fairness and honesty."
The most recent results from Catawba's contemporary process came by way of a completed rosacea clinical trial. Catawba enrolled 1,000 patients in 22 weeks from 33 sites. The timeline for the entire project – including investigational product at the site to the delivery of the final clinical study report – was nine months.
"We're proud to have 100 percent of our projects wrapped up on time and on budget," Al-Zubaidy said. "Much of our success today comes down to a modern, highly-focused approach that allows us to accelerate time of study completion, without sacrificing excellence. Our method is based more on future vision than old routines."