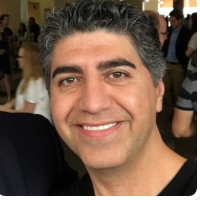 Shap will assist us with driving revenue for the company through online, private label, pet specialty, big box and through strategic partnerships
Agoura Hills, California (PRWEB) August 22, 2017
Texas Mills today announced that it has appointed Tony Shap as its Chief Revenue Officer to oversee sales and marketing for the entire company. The Leadership Team of Texas Mills noted that Shap already has established "some very savvy sales and marketing programs" and that he is expected to bring an elevated level of expertise to the Texas Mills family of dog food brands and products. This is expected to allow Texas Mills to capitalize on its recent release of its lineup of Breakaway dog food products and to make further inroads into the competitive pet food industry.
A key principal at Texas Mills noted that Tony has been asked to "assist us with driving revenue for the company through online, private label, pet specialty, big box and through strategic partnerships." As the new Chief Revenue Officer, Shap is expected to work closely with the leadership of Texas Mills and to have an impact on the future direction of the company, especially as that future pertains to generating revenues. This will allow Texas Mills to enjoy a more integrated and efficient approach to operations throughout the company and in the area of promoting and marketing products to consumers and vendors.
Texas Mills is a leading source for nutritious and affordable pet foods designed to please the palates of even the pickiest eaters. The recent release of Breakaway dog food products has made Texas Mills a household name among dog owners. This advanced formulation features kibble and single-sourced proteins combined with antioxidants, probiotics and a healthy mix of vitamins and minerals. Breakaway joins Bully Pride, Great Life, Country Trail and South Star as the primary brands of pet food produced by Texas Mills. The company also offers private label services that include sourcing, fulfillment, warehousing and distribution for small and large run projects.
In his new role as the Chief Revenue Officer, Tony Shap will provide leadership for all revenue-producing strategies and activities in place at Texas Mills. He will also continue to serve clients on a consultancy basis from outside the company. This will allow Shap to keep his fingers on the pulse of the marketing industry while providing the most comprehensive support for the team at Texas Mills.
About Texas Mills:
Texas Mills is a family-owned and operated business founded by dog lovers and dedicated to serving dog owners across the country. Clean ingredients and single-sourced proteins set the company's products apart. By providing top-quality premium pet foods without the premium price, Texas Mills provides the best options for consumers and their canine companions.
Contact:
Tony Shap, Chief Revenue Officer
Texas Mills
701 East Lake Drive
Hamlin, Texas 79520
1-888-890-7104
media(at)texasmills(dot)com