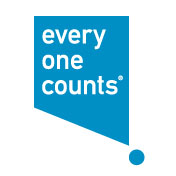 Voter registration is the core of the election experience
San Diego, CA (PRWEB) August 18, 2017
Everyone Counts has received state certification of its eLect® Voter Registration System (VRS) from the Tennessee State Election Commission.
Built to meet the market need for a voter registration system that provides data accuracy and user efficiency while not compromising the security standards required by today's election environment, eLect VRS presents an updated solution for jurisdictions seeking a best in class voter registration system.
"Voter registration is the core of the election experience," said Everyone Counts' Senior Sales Director Brandon Johnson. "eLect VRS is built on three pillars: Security, Ease of Operation, and Data Integrity. These are vital to the voter registration system as it impacts all areas of elections."
The eLect VRS system uses a secure web-based delivery model that leverages modern programming languages, design patterns, and usability best practices.
"With the heightened focus on voter registration security and data integrity over the last year, it's clear that jurisdictions need a voter registration system that meets the demands of today," said Johnson. "These challenges cannot be met with a VRS that was built 6 or more years ago. We are ready to guide the transition to an upgraded system."
Certification of the eLect VRS by the State of Tennessee allows for its use in any Tennessee county looking to upgrade to a modern voter registration system.
Click here to learn more about eLect Voter Registration.
###
About Everyone Counts:
Everyone Counts provides elegantly simple software and exceptional services to upgrade the election process. The eLect brand offers unrivaled web-based voting products including Voter Registration, Online Voting, and Remote Accessible Voting (RAV). The product suite is designed to address pain points facing election officials today, including security, accessibility, cost and sustainability.