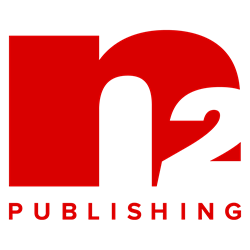 Getting the right people on our team is our first priority because our success in business will always be a direct result of that.
Wilmington, N.C. (PRWEB) August 18, 2017
When N2 Publishing brings someone on the team, it isn't just to fill an empty seat. The company's key focus is to build a team of radiators – humble people who take responsibility for their actions, seek to be better tomorrow than they are today, and who genuinely enjoy working together – to achieve goals once thought impossible.
One such goal was realized this week: N2 Publishing earned its seventh consecutive appearance on the Inc. 5000 list, occupying spot number 1,764. This milestone, noted vice president JP Hamel, validates the publishing company's unique focus on recruiting – what he and others recognize as the bedrock of N2 Publishing's culture and growth.
"When we look for people to join the team, we're only interested in radiators," Hamel said. "These are people who challenge one another to achieve more, both personally and professionally. Ultimately, that approach to recruiting is what has fueled our growth year after year."
With a three-year growth rate of 220 percent, N2 continues to add to its national salesforce currently 800-strong. But achieving this sustained growth doesn't just come down to recruiting new team members. Hamel pointed to the company's higher-than-average retention rate, currently at 90 percent, for N2's upward trend in growth. And it's their people-first philosophy that not only attracts top talent but also keeps them around, he said.
"People-first doesn't just mean a focus on our people over business, but a focus on who someone is as a person over what hard skills and experience he or she may bring to the position," Hamel continued. "Getting the right people on our team is our first priority because our success in business will always be a direct result of that."
In the last year, N2 Publishing's salesforce helped grow the company's revenue from $100 million to more than $123 million. Today, new products are in the works that Hamel is confident will offer more opportunities for the right people to play a role in reaching new heights for N2.
"We don't know if we'll see our name on the Inc. 5000 list again," he said. "The larger a company grows, the harder it is to compete for a larger growth rate. But what we do know is that N2 is a healthy, stable company despite our years-long rapid growth. And we will continue to bring on radiators and make a positive difference in the lives of our team members as well as their clients."
About N2 Publishing
Founded in 2004 and based in Wilmington, N.C., N2 Publishing, Inc. is "turning neighborhoods into communities" by partnering with affluent neighborhoods to produce more than 900 private, monthly publications filled with resident-contributed content throughout 48 states. Every N2 issue is personal, relevant, and unique to the community it serves. Visit N2 Publishing online at http://www.n2pub.com.
About Inc. 5000
The Inc. 5000 list is an exclusive ranking of the nation's fastest-growing companies. Started in 1982, this prestigious list of the nation's most successful private companies has become the hallmark of entrepreneurial success. To qualify, a firm must be an independent, privately held, U.S. based company that is for profit. The Honor Roll list consists of companies that have ranked among the Inc. 5000 for five or more years.