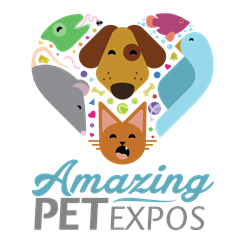 St. Louis, MO (PRWEB) August 17, 2017
Going to a Pet Expo can lead to many things – attendees expect to leave an expo with new products for their furry, scaled, and feathered family members, newly vaccinated pets, and knowledge about everything from new training techniques to breed specific legislation. Not everyone expects to walk away with a new family member, but Amazing Pet Expos, producers of over 179 consecutive pet expos over the past eight years, has contributed to the adoptions of over 50,000 pets since the first event in 2009.
Major factors that they attribute to their help with adoptions are their Mega-Adoption Area, hosted by Petfinder.com, and the fact that they allow pets to attend the Pet Expos as long as they are on a fixed lead.
"We allow pets into our shows for a number of reasons," says Ethan Barnett, Vice President of Amazing Pet Expos, "But we knew that anyone looking for a new pet would need to see how their current pet would get along with any potential fur-children in order to develop a familial relationship."
The Mega-Adoption area is a large space that the producers have set aside strictly for Non-Profit Rescue Organizations. This area is reserved for adoptions only, so that anyone looking to adopt a pet can go directly to one area to find the perfect new addition to their family.
"Some states don't allow adoptions on site," says Barnett, "So we try to keep in touch with each of our rescues in order to find out how their adoptions went. We're happy to report an average of nearly 300 adoptions that have happened as a result of our Expos."
This includes adoptions that happen after-the-fact, because many attendees will find the perfect pet for them, but then take a couple of days to consider their options. Regardless, Amazing Pet Expos is happy to help spread the word about adoption.
"If the attendees don't end up adopting certain animals, we even wind up taking them home!" says Barnett. "Just this summer, our Exhibitor Relations Advocate brought home a Rat Terrier from one of our shows. Adoption holds a special place in the Pet Expo heart."
For more information about Amazing Pet Expos, visit them online at http://amazingpetexpos.com, call 800.977.3609, email info(at)amazingpetexpos.com or check out some of their social media pages at http://facebook.com/amazingpetexpos or http://twitter.com/AmazingPetExpo.