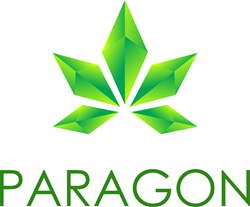 IOTA is an open platform that can ensure data integrity for free at higher volume than any blockchain can. Therefore it has natural potential in agritech to secure data about the crop.
Oakland, California (PRWEB) August 18, 2017
Paragon and IOTA today announce a partnership aimed at creating a transparent, verifiable database to help the cannabis industry move towards greater legitimacy. By incorporating IOTA's unique approach to cryptocurrency and distributed ledger technology, Paragon hopes to deliver a faster technology with lower fees. Paragon will build a fully verifiable database to track prescriptions, and data on batches of cannabis (such as their farm of origin, or THC levels).
"IOTA is an open platform that can ensure data integrity for free at higher volume than any blockchain can. Therefore it has natural potential in agritech to secure data about the crop," IOTA's Co-Founder David Sønstebø said, "We support Paragon's efforts to create a legitimized and auditable provenance for agricultural crops."
The first version of Paragon will be built on the Ethereum blockchain, as previously announced, and then it will transition to a hybrid with IOTA, with technical assistance provided by the non-profit IOTA Foundation.
Whereas blockchains rely on every node in the network having a full copy of the database and verifying the data, in IOTA's distributed ledger, peers keep only the data needed, and transactions are verified by a couple of randomly-selected peers. This lightweight design allows IOTA to process transactions faster than Bitcoin and Ethereum. Currently, IOTA is the fifth largest cryptocurrency, with a market capitalization of over $2.6 billion.
To learn more about Paragon's plans to revolutionize all things cannabis with blockchain, read the white paper here. Paragon will sell 100 million ParagonCoins for $1 each from September 15, 2017 through October 16, 2017. ParagonCoin will begin trading on cryptocurrency exchanges in November 2017. To stay up to date with Paragon's upcoming announcements, join their community Slack channel here.
For media inquiries, or to schedule an interview, please contact Donald Berlin at Voyage Resources: don(at)voyageresources(dot)com or call 303-589-5774.
About Paragon
Paragon is a distributed ledger for the marijuana industry and supply chain. Paragon's blockchain-backed network will enable secure and transparent record-keeping for doctor registries, medical cards, and prescriptions. The protocol can also be used to log data pertaining to cannabis products, including time of harvest, origin, organic status, CBD/THC content, and sustainability. CEO, Jessica VerSteeg, former Miss Iowa US, and a star of the reality TV show, The Amazing Race. Egor Lavrov, Chief Creative Officer, is a serial entrepreneur, who sold his first business for $2 million at the age of 16. Paragon's team includes alumni from Facebook, Google, Cisco, and Y-Combinator. Rapper The Game sits on Paragon's advisory board.
About IOTA
IOTA is a next generation public distributed ledger that goes beyond regular blockchain by deploying an entirely new architecture based on directed acyclic graph (DAG) called Tangle. The IOTA protocol get rid of fees, scaling and centralization issues that have plagued blockchain since incarnation. In the Tangle ledger every user is also a validator, giving rise to an entirely self-regulating maximally decentralized network. This makes it an ideal transmission platform for ensuring and distributing data with tamper proof guarantee. IOTA was founded by blockchain pioneers David Sønstebø, Sergey Ivancheglo, Dominik Schiener and Serguei Popov and is already recognized as the world leader in Internet-of-Things, as well as being ranked top 5 crypto only 2 months after release. IOTA is developed by the non-profit open source IOTA Foundation with headquarters in Germany and Norway.