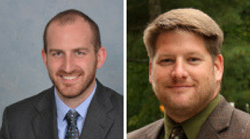 Yorba Linda, Ca (PRWEB) August 22, 2017
Nanoparticle research provides an exciting path forward for numerous industries, but not without risk to health and safety. By learning and implementing best practices for containment using ventilated safety enclosures, many of these risks could be eliminated.
In this webinar, attendees will gain a better understanding of a method for safely testing nanotechnology hoods. They will be a part of an in-depth discussion on unknown nanoparticle risks factors in a research environment and what lab tools and instruments appropriately contain nanoparticulates.
Participants of this webinar will also gain a greater understanding the containment challenges associated with nanoparticles. They will learn about specialized industrial hygiene testing methods for the detection of nanoparticles how to select containment enclosures that are appropriate for nanoparticles.
The team at Labconco has arranged for two speakers for this event; David Wasescha, product manager with Labconco Corporation, and Dr. Matt Hull, a senior research scientist at NanoSafe.
Holding a Bachelor's Degree from the University of Kansas, Wasescha joined Labconco in 2015 and now manages Labconco's particulate containment enclosures for nanotechnology and pharmaceutical applications. Although a microbiologist at heart, he has also worked in pharmaceutical analytical chemistry. Other products in Wasescha's portfolio include water purification products, glassware washers, and glove boxes.
Hull earned both his Master's and doctorate degree from Virginia Tech in biology and civil and environmental engineering respectively. In 2003, Hull developed the concept for the NanoSafe™ framework, which provided an integrated risk management strategy for nanotechnology facilities. The NanoSafe framework eventually led to spin-off programs such as nanotechnology waste recovery and recycling processes, life-cycle ecotoxicological studies of nanomanufacturing, and nanomechanical sensors for chemical and biological agent detection.
LabRoots will host this webinar on September 28th, 2017, beginning at 12:00 p.m. PDT, 2:00 p.m. CDT. To learn more about this event, the continuing education credits offered, or to register for free, click here.
About Labconco
Labconco enhances global scientific discovery by providing exceptional equipment and service. Serving the scientific community since 1925, Labconco Corporation manufactures laboratory equipment, specializing in ventilation enclosures such as chemical fume hoods and biological safety cabinets. In addition, Labconco produces other lab equipment, such as glassware washers and freeze dryers. Labconco has ISO 9001 certification, one measure of its commitment to quality and consistency in design and manufacturing. Manufactured in Kansas City, Missouri and Fort Scott, Kansas, Labconco equipment can be found in academic, industrial, life science, pharmaceutical, environmental, forensic and clinical laboratories worldwide.
About LabRoots
LabRoots is the leading scientific social networking website, which provides daily scientific trending news and science-themed apparel, as well as produces educational virtual events and webinars, on the latest discoveries and advancements in science. Contributing to the advancement of science through content sharing capabilities, LabRoots is a powerful advocate in amplifying global networks and communities. Founded in 2008, LabRoots emphasizes digital innovation in scientific collaboration and learning, and is a primary source for current scientific news, webinars, virtual conferences, and more. LabRoots has grown into the world's largest series of virtual events within the Life Sciences and Clinical Diagnostics community.