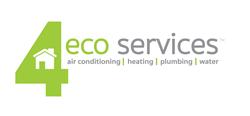 4 Eco is energetically pursuing companies with annual revenues from 1M to 20M. Importantly, qualified companies cannot offer any new construction or home warranty work, to fit with the 4 Eco current business model and goals
Kansas City, MO (PRWEB) August 21, 2017
4 Eco Services, a leader in preventative maintenance for home plumbing, heating, water filtration, and air conditioning shares details on one of the organization's main 2017 focuses: new company acquisitions.
4 Eco Services broadcasts that the 4 Eco Executive Members are actively seeking company acquisitions in the Kansas City area.
Ian Williams, 4 Eco General Manager notes "Acquisitions are one of the best ways to have controlled growth in business."
"4 Eco is energetically pursuing companies with annual revenues from 1M to 20M. Importantly, qualified companies cannot offer any new construction or home warranty work, to fit with the 4 Eco current business model and goals," Williams said.
Jeremy Prevost, 4 Eco Services CEO states "Acquisitions are a great way to pick up and implement best practices that others have been using into our own growing organization. There are a lot of good people and companies out there that are doing things we can still learn from today."
Prevost comments that the organization always maintains great relationships with the previous owners of companies that are acquired. The organization highly values employee satisfaction, and works to provide a smooth transition for new 4 Eco team members post procurement.
"Most of the acquisitions we do save jobs and promote advancement opportunities for the employees we bring aboard," claims Ian Williams.
4 Eco Services is one of a few companies with the team and resources available to acquire businesses in the industry. Prevost is excited to bring new, key strategic partnerships into the 4 Eco family within the Kansas City area markets.
To learn more on 4 Eco Services, visit http://www.4ecoservices.com.
About 4 Eco Services:
4 Eco Services provides environmentally conscious residential plumbing and HVAC service, repair and installation, as well as whole home central water filtration within the Kansas City area markets. Our licensed technicians are available all hours of the day, seven days a week. With an expansive knowledge of home maintenance, we provide the highest level of service for the best value.