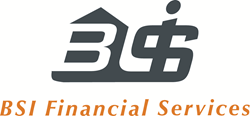 We continue our remarkable track record of growth by embracing a culture of invention and continuous improvement...
Irving, TX (PRWEB) August 21, 2017
BSI Financial Services, a mortgage-centric financial services company that is digitally transforming mortgage lending throughout the loan life cycle, was named a top company on Inc. Magazine's list of the 5,000 fastest growing private companies in the U.S. BSI Financial Services advanced to 1,756 among the 5,000 fastest-growing companies with a three-year revenue growth rate of 221%. In 2015, BSI Financial Services was ranked 2008 on the Inc. 5000 list with a three-year revenue growth rate of 197%.
The Inc. 5000's aggregate revenue is $206 billion, and the companies on the list collectively generated 619,500 jobs over the past three years. The prestigious list spans a variety of industries, from services to high tech. Companies such as Microsoft, Dell, Domino's Pizza, Pandora, Timberland, LinkedIn, Yelp, Zillow, and many other well-known names gained their first national exposure as honorees of the Inc. 5000.
"We continue our remarkable track record of growth by embracing a culture of invention and continuous improvement using technology, which is transforming how mortgage loans are on-boarded, reviewed for quality, serviced and maintained," said Gagan Sharma, President and CEO of BSI Financial Services. "By applying exception processing and a big data approach to loan management, we offer our clients a truly digital experience, which enables us to focus on strategies to maximize portfolio performance," he added.
BSI Financial Services integrates commercially-available loan processing and document management applications with proprietary technology to create a digital platform for life-of-loan management. Its BSI ASSET360™ platform is updated daily with more than 10,000 elements on every loan it services, and generates daily loan-level exception reports while providing lenders real-time visibility into loan status and condition.
BSI Financial's proprietary borrower portal provides consumers an expanding digital experience, offering refinancing options, producing electronic statements and enabling online application and tracking of financial hardship packages. The portal provides a variety of borrower self-service capabilities, which has reduced the need for telephone support, improving turn-times on requests and inquiries.
About BSI Financial Services
Led by a seasoned team of financial industry professionals, BSI Financial provides mortgage servicing and special servicing, loan quality control, REO and asset management services, and life-of-loan performance reporting using proprietary data analytics tools. Leveraging its technology delivery model and a 30-year performance track record, BSI Financial offers clients customized solutions using an advanced financial services platform called BSI ASSET360™. In addition to facilitating reliable and efficient service that meets all current regulatory compliance and market standards, BSI ASSET360 provides real-time visibility into loan performance, thus creating transparency, choice and control. BSI Financial is approved as a servicer by Fannie Mae, Freddie Mac, FHA, VA, the Federal Home Loan Banks and several private investors, and is approved as an issuer by Ginnie Mae.
BSI Financial's business operations are located in Titusville, PA; Irvine, CA; and Irving, TX, where it also maintains its corporate headquarters. For more information, visit bsifinancial.com.