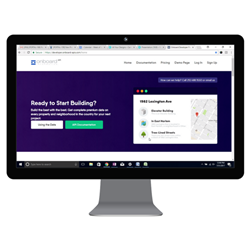 "Where your child goes to school is incredibly important and I'm thrilled this data is now easier for our clients and developer platform users to access." - Marc Siden, CEO and Co-Founder, Onboard Informatics
New York, NY (PRWEB) August 21, 2017
Onboard Informatics, a leader in real estate information, launched school data in their Property API today. The school data is an important addition to the Onboard Developer Platform, which serves as an easy access point to APIs on every property, community, and owner in the country. The school information is a critical component for many real estate portals and online applications. Now this robust data, including ratings, reviews and private school information, is available from one source.
The School Data includes detailed information on more than 125,000 public and private schools and districts throughout the U.S. Information about test scores, enrollment, and teacher to student ratios are very important tools in helping families understand the educational environment and opportunities in a given area.
"We're thrilled about the addition of the school API to our robust developer platform," said Kevin Mattice, Senior Product Manager at Onboard Informatics. "School location and quality are so important for people when deciding where to live. Having this comprehensive information readily available makes it easier than ever for our customers to incorporate this important data into whatever they are building."
The school data requires no upgrade on the Onboard Developer Platform and is readily available for anyone with an API Key. The Developer Platform offers a free trial period and flexible pricing models to make it easy to start developing against the data.
Key Categories in School Data API include:
School Location
o Complete Address
o Public and Private Schools
o Latitude and Longitude (for mapping and searching by radius from a property)
o Allow users to only view schools their kids can attend from an address
Students & Faculty
o Grade Span
o Enrollment (Total and by Grade)
o Student/Teacher Ratio
o Percent of College Bound Seniors

o Innovative Programs
o Vocational Programs
Facilities
o Technology
o Computers
o Libraries
Contacts
o Principal and/or Superintendent Name and Contact Information
"We've always prided ourselves on our extensive school data," said Marc Siden, CEO and Co-Founder of Onboard Informatics. "I want our clients to be able to build against things like private school information or qualitative data like student reviews. Where your child goes to school is incredibly important and I'm thrilled this data is now easier for our clients and developer platform users to access."
If you're interested in finding out more about the platform, Onboard is hosting a webinar demo on Wednesday, August 23 at 2 pm E.S.T. Register and learn more about the webinar here.
For more information visit onboardinformatics.com or email sales(at)onboardinformatics(dot)com.