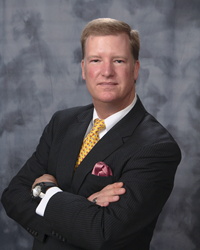 Dallas, TX (PRWEB) August 23, 2017
D.O. Braeger, considered by many to be the "father of peer to business" investing in the subprime dealer market, has partnered with two highly successful exotic used car dealers in the country to create what he expects to be the largest exotic used car operation in the country. The partnership includes current operations in Tempe, AZ and locations in process in Dallas and Austin TX, as well as Orange County, CA.
Braeger started financing sub-prime dealers although many in the finance business felt financing these dealers was extremely risky. Four years later, Braeger is happy to report that he has successfully helped numerous sub-prime dealers around the country grow their businesses significantly while achieving wonderful returns. Others such as Sherwood Neiss, co-founder of the globally renowned Crowdfund Capital Advisers LLC, which works with professional investors, governments, development organizations, corporations, and more, has supported the Braeger business model. "It's incredibly innovative," said Neiss. "If he (Braeger) can get it right, he will have more business than he can handle because there will be auto dealers coming to him for solutions who wouldn't find them elsewhere."
Financing the high end and exotic auto dealer, like D.O. Braeger's entry into the sub-prime market, is also highly fragmented with very low barriers to entry. According to Braeger, "by helping high end dealers finance the automobiles as well as adding ancillary services, I will be getting the consumer that can't buy the new, exotic car of their dreams, into that car at a comfortable payment. Consumers making around $200,000 per year, that have dreamed of driving high end vehicles such as Ferrari, Maserati, Bentley or Lamborghini will be in that vehicle. The operation will be able to hold a larger inventory of exotic vehicles which is imperative in the space as finding the exotic vehicle of the consumer's dream is challenging. There are not many vehicles of their choice on the market.
Braeger states, "people thought I was on the top of the risk ladder putting money into sub-prime dealers. With exotics, if you go to Los Angeles, Las Vegas, and other cities, exotic rental companies are making huge money renting the same vehicles for $1000 or more a night. Our consumer will enjoy that same vehicle with full ownership." D.O.B. Holdings plans on financing the first dealerships in Dallas and Austin, Texas, which are considered to be two of the premier exotic automobile sales cities in the country. Operations are already in place in Tempe, AZ.