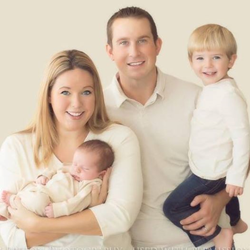 Jon Letko's website contains information about his professional ventures, business aspirations, and charity work within the community.
Milford, NJ (PRWEB) August 21, 2017
Jon Letko, CEO of Global Healthcare Management, has unveiled a brand new personal website: http://www.jonletko.com. Jon Letko's website contains information about his professional ventures, business aspirations, and charity work within the community. Interestingly, the website also includes some details about Jon Letko's background, and offers insight into how he first got involved in the field of healthcare management. Finally, for those hoping to get to know Jon a bit better, the photo gallery section provides snapshots of Jon's family life, charity drives, and employee events he puts on at Global Healthcare Management.
Jon Letko founded Global Healthcare Management with one overarching objective in mind: to create an avenue by which clients can obtain access to a broad spectrum of services to help navigate the ever-changing healthcare industry. Global Healthcare Management offers a vast array of consulting services to their clients, ranging from financial and accounting functions, marketing and advertising services, Insurance, audits and documentation support, proprietary software solutions for Pharmacy and DME, to Human Resources and IT related services. Jon recognized the tremendous amount of time and resources it can take to navigate through many of the challenges that arise within the healthcare industry. His vision is to provide support and assistance through an extensive offering of various consulting services. Jon Letko recognized the many issues that can arise within the world of medical management, and thus Global Healthcare Management was born.
Through his company, Jon Letko is also intimately involved in charitable work within the community. Under Jon's direction, Global Healthcare Management led a popular campaign focused on improving community fitness called "Let's Get Moving Milford". The campaign was aimed primarily at children, helping them build healthy exercise habits from an early age. However, adults were also encouraged to participate.
On a more global scale, Jon Letko's company has routinely donated important medical supplies to support relief efforts in the wake of natural disasters around the world. In the field of medicine, Global Healthcare Management holds annual events such as fun runs and walk-a-thons to raise money for breast cancer research. Since this issue is particularly important to Jon Letko, he has taken the impressive step of matching every dollar raised by the employees of his company to contribute to research efforts.
To read more about these efforts, or to learn more about what Jon Letko has been up to, Jon invites you to visit his new website.