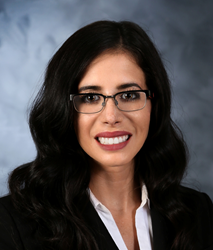 Buffalo, NY (PRWEB) August 20, 2017
William Mattar law offices is pleased to welcome Danielle Bruno, Esq. to the attorney staff at their principal office in Williamsville, NY. Bruno is originally from Grand Island, NY where she earned her BA from University at Buffalo, during which time her internships internships included the Niagara Falls Police Department and the Erie County District Attorney's office.
Danielle went on to earn her Juris Doctor from Florida Coastal in Jacksonville, Florida, where she was a Dean's Scholar, editor on the Law Review, and completed internships with the U.S. District Court for the Middle District of Florida and the Jacksonville Human Rights Commission. Danielle also attended the University at Buffalo's Law School where she interned at the Assigned Counsel Program of Buffalo and the Criminal Law Practicum.
Admitted to practice in New York, Danielle spent some time with Neighborhood Legal Services ("NLS") before joining the William Mattar team. While at NLS, Danielle frequently appeared in Niagara County courts where she represented tenants facing eviction. She is passionate about helping people and making a difference within the community.
About William Mattar, P.C.
William Mattar, P.C. is one of the largest firms in New York State to focus on motor vehicle accidents cases and has been recognized for significant jury verdicts. The attorneys work to get their clients the best possible results in the least amount of time. The firm is well-known for the phrase "Hurt in a car, call William Mattar" and its easy-to-remember phone number, 444-4444. William Mattar's Immediate Response Team is ready to help 24/7. Go to WilliamMattar.com for more details.