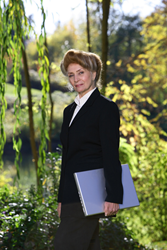 Grants Pass, OR (PRWEB) August 21, 2017
Sharon Kleyne, international water research leader and host of the nationally syndicated radio program The Sharon Kleyne Hour Power of Water, Global Climate Change and Your Health on VoiceAmerica sponsored by Nature's Tears® EyeMist®, warns that the time for procrastination is up with regard to America's rotting water infrastructure. "For more than two decades," says Kleyne, "I've asked government and local leaders to commit to making water infrastructure our number one priority. It looks as if we are still a long way from doing that, but now we are running out of time." Kleyne explains that we are running out of time because we're losing more and more fresh water to run-off to the oceans. We are also draining ancient aquifers due to intensive farming practices.
Most Americans are, of course, familiar by now with the sad story of the water system in Flint, Michigan. The crisis might have been avoided, Kleyne points out, but politics and funding intervened. Looking to cut costs, Michigan's Republican Governor Rick Snyder opted to switch the source of Flint's drinking water from the Detroit water system to the heavily polluted Flint River. As the Flint River water flowed through the city's aging water pipes, contaminated chemicals interacted with the lead pipes, resulting in dangerous levels of lead for all consumers who did not have filters for their drinking water. This was bad enough, but Flint's crisis served another purpose, too.
Kleyne says that the problem with Flint's water has led to the realization that lead pipes are time bombs. Lead, like most metals, breaks down over time. Lead pipes have an estimated lifespan of 75 years. There are close to 1.2 million miles of lead pipes for delivering water in the U.S.—and most of them are approaching that cut-off age of 75 years. "This is a national disaster that is just about to happen," says Kleyne. Experts have been warning anyone who will listen that the cost to fix the lead pipe problem would be at least 1 trillion dollars.
The Flint crisis also resulted in a disturbing report by Reuters http://www.reuters.com/investigates/special-report/usa-lead-testing/ that lead contamination in the drinking water of almost 3,000 locales in the U.S. was at least double the rates found in Flint's contaminated water. According to the Center for Disease Control, at least 2.5 percent of children in the U.S. have elevated levels of lead in their blood as a result of drinking contaminated water.
Kleyne wants you to know that the scary thing about children and lead poisoning is that infants and small kids usually show few signs of the problem. But by the time they are adolescents, the effects of lead on brain development are quite evident (lower IQ, behavioral problems).
"The time to act is now," says Kleyne. "We need to overhaul and replace our outdated, unsafe water pipes and otherwise strengthen our water infrastructure. We must find the will," concludes Kleyne, "and the means to accomplish this."