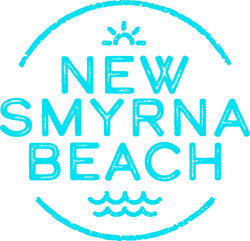 NEW SMYRNA BEACH, Fla (PRWEB) August 20, 2017
If you are a fan of fishing, then you will love the New Smyrna Beach area. Fishing is a fun way to reel in a good time, whether you surf fish in the Atlantic or spend a lazy day angling on the pristine Indian River in Edgewater or on the Halifax River in Port Orange. The New Smyrna Beach area is known as the "Redfish Capital of the World". However, that does not stop visiting fishermen and local anglers to catch different species of fish during their trip such as snapper, grouper, snook, tarpon and more.
New Smyrna Beach is located on the central east coast of Florida and has 13 miles of clear coastline perfect for swimming, surfing, fishing and more. In neighboring communities Edgewater and Oak Hill, there are many inland secluded beaches off the Intracoastal Waterway (ICW) that are perfect for outdoor pursuits and wildlife encounters. The area is truly an anglers' paradise due to the deep-water access to the Atlantic Ocean via Ponce Inlet and the Intracoastal Waterway inshore opportunities with public dock locations and shallow waters near the mangroves. Individuals are always enjoying world-class fishing opportunities offshore and in the backwaters of Mosquito Lagoon.
Something is biting everyday both offshore and inshore. Surf fishing can be quite productive due to pompano, whiting, flounder, redfish, bluefish, Spanish mackerel and other species patrolling the beach. Sailfish and big tuna live 40 miles out where the intercontinental shelf drops and the Gulf Stream passes by. Additionally, bottom fishing and diving on the reefs and wrecks can also produce sizable catches of triggerfish, snapper, grouper, and Florida lobster. Resting 11 miles northeast of Ponce Inlet and measuring 446 feet, is the oldest and the most famous wreck: WW II Liberty ship, USS Mindanao. This site is a great diving spot to explore bottom fishing and wreck history. However, a new man-made reef lies closer to shore, about one mile east of Flagler Avenue in New Smyrna Beach.
The Indian River, which makes New Smyrna Beach a barrier island, is also a fishing mecca. Almost every day of the year, guides use fast shallow water flats boats to hunt a variety of fish such as big gator trout, snook, reds, flounder and black drum. Within the shallow water of the Indian River Lagoon live the largest spotted seatrout found anywhere in the world. During spring and summer months, big seatrout concentrate on the flats closest to the area inlets.
According to Florida Sport Fishing Magazine, the best offshore catch is a King Mackerel and the best inshore catch is the Tarpon. As the summer heat decreases and the daily weather patterns change, kingfish will present themselves much off the Atlantic coverage zone taking full advantage of the mullet run. When cooler temperatures hit the waters in the state further north, mullet begin their journey south known as the "mullet run". Because of this, King Mackerel will be more present as well as Tarpon. Matt Arnholt's, article "Meeting of the Masses" featured in Florida Sport Fishing Magazine's September/October 2017 issue, says that the "the annual mullet run is a dead giveaway for where and when anglers should focus their efforts. Wherever there are mullet found cruising the surface, it's a safe bet that there will be tarpon in hot pursuit. This legendary fall run offers rare predictability, as anglers can count on massive schools of mullet invading area inlets, beaches and backwaters by early October."
With many fishing opportunities available, it is easy to spend all day looking for the perfect catch, which is why many individuals consider charters and expert guide services to make fishing easier. These locals know the area and can take you out to the best spots to get that unforgettable catch! For a complete list of charter boats, fishing guides, boat rentals, marinas, beachfront parks, fishing piers, fish camps, bait and tackle shops, and boat ramps, check out the official Fishing Guide at https://visitnsbfl.com/outdoors/outdoor-sports.
New Smyrna Beach area communities have fishing heritages dating back hundreds of years and lcoal home cooks and restaurant chefs attest to the bounty of fresh catch. Many local restaurants will even prepare and serve up your catch of the day, if called ahead.
New Smyrna Beach is also known as a Blue Community which is a program for coastal communities to declare their own work to protect the ocean and promote ocean sustainability. This includes the promotion of seafood sustainability. Promotion of sustainable seafood has many benefits including "Sustainable Seafood Choice of the Day." This action, in turn, creates awareness of sustainable seafood to guests each day. Local restaurants that are already enacting sustainable practices include:
•JB's Fish Camp and Seafood
•Goodrich Seafood & Oyster House
•Off the Hook Raw Bar and Grill
•SoNapa Grille
•Norwood's Eatery
•Oceans Seafood
Licenses are required in Florida for both fresh and saltwater fishing. The exception is when fishing from a privately-owned dock. For Florida residents, defined as those who have lived in the state longer than six months, licensing is available ranging from one year up to a lifetime. Those under 16 years of age, over age 65, or members of the Armed Forces stationed in Florida do not require a license. Special permit licensing is needed for seasonal snook, tarpon and lobster fishing. Non-Residents can purchase licensing ranging for three days or a year for saltwater fishing and for seven days or a year for freshwater fishing. Licenses are available online, and at many marinas and bait shops.
This year, the annual community saltwater festival, FishStock, will take place the weekend after Labor Day, September 8 - 10, 2017, and will be held at the New Smyrna Beach Marina and Outriggers Restaurant. Though FishStock provides participating anglers with various forms of on-the-water competition, this unique event is so much more than a fishing tournament. Many anglers, families and friends will flock to New Smyrna Beach to enjoy the total saltwater experience with a boat show, KidStock, 5K run, seminars and more. Anglers can enter in either the inshore Redfish-Trout Challenge or offshore Striker Tournament to test their skills against the area's top anglers.
Local tournaments like FishStock attract anglers worldwide. The forecast is looking great for those who are looking to reel in some great catches in the Redfish Capital of the World. Visit http://www.fishstock.com for more information.
The New Smyrna Beach area is surrounded by world-class coastal options which makes it a great vacation destination for anglers, outdoor enthusiasts and families to enjoy.
About New Smyrna Beach
New Smyrna Beach possesses a hometown quality reflected in its architecture, 13 miles of pristine beach, recreational inland waterways, eclectic restaurant scenes and friendly community of residents. Accommodations here range from charming bed and breakfast inns to family-size condominium units and oceanfront hotels. Visitors and locals constantly enjoy frequent art shows, annual festivals, historical and cultural sites filled with rich history and many unique boutiques, galleries and sidewalk cafes scattered throughout Canal Street and Flagler Avenue. The New Smyrna Beach Area Convention and Visitors Bureau offers a variety of informational resources readily available for both local residents and out-of-town business and leisure travelers. Residents and visitors can learn about the area's many options for fun, dining, shopping, overnight accommodations, attractions, recreation and more.
###
New Smyrna Beach was voted BEST BEACH for ten consecutive years by readers of Orlando Sentinel! More information about New Smyrna Beach is available online at http://www.visitnsbfl.com or by calling 386-428-1600. Follow @NewSmyrnaBeach1 on Twitter, Visit New Smyrna Beach on Facebook, @visitnewsmyrnabeach on Instagram, visitnewsmyrna on Pinterest or Visit New Smyrna Beach on YouTube for updates about events, tourist and local activity or other information about local attractions. Download the free NSB Mobile App for iPhone and Android to receive this information on the go.