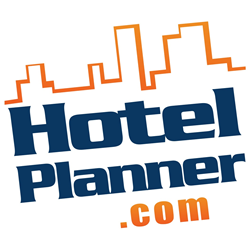 West Palm Beach, FL (PRWEB) August 21, 2017
Labor Day is right around the corner, making it the last opportunity for many people to take a trip before the summer ends. Leading online group and individual hotel sales provider HotelPlanner.com, has released their findings on the top 5 cities that people are traveling to over Labor Day weekend based upon booking trends identified over the last several months.
Since the company's initial reporting in 2015 regarding Labor Day travel, leisure travel has seen a steady increase YOY with more people planning their holiday travel in May to mid-July compared to early August. Travelers are looking for the best rates and booking hotel stays fast in destinations close to activities, festivals, and firework displays to celebrate the last holiday of the summer.
This year's the most popular U.S. cities to visit over Labor Day Weekend include:
1. Chicago
2. Orlando
3. Atlanta
4. Las Vegas
5. Washington, D.C.
For the second year in a row, Chicago holds the top spot at #1 surpassing Orlando and Atlanta, who also remain strong again at #2 and #3 respectively. With more than four major events for 2017 in the area from a spectacular firework show to a music and food festival, Chicago is planning to host the biggest Labor Day bash in the city to date. Las Vegas moved up significantly on the list from last year and Washington, D.C. made a reappearance since ranking in 2015.
Biggest Labor Day Weekend activities with moderate to high impact in each city include:
Chicago

Start the holiday weekend off early with complimentary admission to the 39th Annual Chicago Jazz Festival from August 31 to September 3 at the Chicago Cultural Center in Millennium Park. Listen to live performances on the waterfront every afternoon, a city tradition since 1978. Don't forget to load up the car with family and friends. Parking at the event is $35 in the Millennium Park Garage and Millennium Lakeside Garage (5 S. Columbus Drive), Grant Park North Garage (25 N. Michigan Ave), or at Grant Park South Garage (325 S. Michigan Ave.).
For more fun and music, head to the North Coast Music Festival from September 1-3 at Union Park featuring an electric array of bands from Deadmau5 to Gucci Mane and more. Single day tickets and weekend passes are available for purchase with kids 10 and under at no cost with a general adult ticket. Parking is limited with pricing TBD. The best recommendation is to access Union Park by CTA. Take the bus and get off at the #9 Ashland stop or by train, take the Green Line to the Ashland stop where either transportation will drop you off right on location.
Get two events in one location with a trip to the Great American Lobster Fest from September 1-3 at Navy Pier. Enjoy live music, eat delicious seafood, and on September 2nd at 10:15 pm, catch the Navy Pier Summer Fireworks for the last time this summer at no cost. General tickets to the seafood festival are $44 per person with the outside festival area free and open to the public. Purchase an array of seafood and other fare. On-site parking starts at $25 at Navy Pier in the West and East Garages.
Orlando

Disney on Ice will be showing "Follow Your Heart" at the Amway Center from September 2-4 featuring popular Disney and Pixar characters from Frozen, Finding Nemo, Toy Story, Inside Out, and Mickey Mouse himself. Tickets start at $18 with reserved and pre-paid parking available through Ticketmaster at $15 for general and $50 for VIP at the GEICO Garage (400 West South St.) conveniently located next to the arena.
For some local Florida music, plan a visit to the Pulp Music Festival at Will's Pub, a live music venue located downtown on Sunday, September 3rd beginning at 2 pm. Hear an array of indie artists perform in an intimate setting and grab a drink from their impressive beer menu. 18 and older to enter with tickets between $12 - $15. On-site parking is complimentary and available first come, first serve and there's also complimentary parking along the street.
Atlanta

Dress up like your favorite comic book hero or gaming character at this year's Dragoncon, an annual event since 1987 with vendors from science fiction & fantasy, gaming, comics, literature, film, and more from September 1- 6. Purchase an online membership for admission to the convention starting at $45. More than 20,000 attended last year and is expected to grow. Limited advanced parking reservations are available online via Parking Panda.
For some sport, head to the Chick-fil-a Kickoff Game this Labor Day weekend between Florida State vs. Alabama Crimson and Georgia Tech vs. Tennessee on September 2nd at the Mercedes-Benz Stadium. Grab official tickets online at PrimeSport with general parking starting at $6.50 via Parking Panda.
Stone Mountain Park's Lasershow 2.0 and fireworks display will go off every night between September 2-4 at 9:30 pm with attractions like an adventure course, rope bridges, sky ride, and a dinosaur display beginning at 10:30 am until 8 pm. The laser and firework show is free with a daily ($15) or annual parking pass ($40) with adventure pass tickets starting at $26.
Las Vegas

End the summer on a great note by catching a fun show during MGM Resorts, "Summer show discounts" happening over Labor Day, through September. Get great offers to see magician and illusionist Chris Angel Mindfreak live at the Luxor Las Vegas starting at $55 or catch the Tournament of Kings at Excalibur Hotel & Casino for $15 less per person at the box office. Self-parking at Luxor and Excalibur is $8-10 with valet parking at $15.
Enjoy Labor Day with EDM events throughout the weekend from electronic dance music artists Martin Garrix, Marshmello, David Guetta, and more in various locations around the city. The fun starts early on August 31 until September 4th. Tickets are available for purchase online for $20-50 depending on the show and valid for ages 21+. Parking and pricing will vary based on location.
When in Vegas, plan a visit to the Viva Vision Light Show at Fremont Street Experience, a spectacular light show experience that attracts 17 million visitors a year. The show is complimentary and is six minutes long, running every hour starting at 6pm nightly. There's even a chance to zipline ($25) or "zoomline" ($45) across Freemont Street whether you want start your flight at 77 feet up or fly to 114 feet. Parking downtown is available at the Fremont Street Experience parking garage (111 S. 4th Street) between $3 to $12.
Washington, D.C.

Every year, the National Symphony Orchestra performs at the Labor Day Capitol Concert on the West lawn of the U.S. Capital which is open to the public at no cost. The event starts at 8pm on September 3rd with a fun selection of patriotic songs. Parking is very limited and therefore, taking the metro is encouraged to be dropped off at Union Station or Capitol South. The closest parking garage is at Union Station (50 Massachusetts Avenue, NE) between $8-22.
Head to the National Museum of American History and learn all about the history, heritage, and treasures of America. Catch a glimpse of the original star-spangled banner, Abraham Lincoln's top hat to the ruby slippers from The Wizard of Oz, a vintage pin from the World Fair, and many more artifacts. Since the museum is located at the National Mall, on-street parking is complimentary, but limited and only for up to 3-hours. Public transportation is recommended via Metrorail or Metrobus as nearby parking garages can cost on average of $25 in the area.
Recommended hotel deals through HotelPlanner.com include:
Chicago

Hampton Inn by Hilton Chicago-Midway Airport, a 2-star hotel starting at $76, Holiday Inn O'Hare, a 3-star airport hotel starting at $90, and the Hyatt Regency McCormick Place, a 4-star downtown hotel starting at $118.
Orlando

Days Inn Orlando Convention Center-International Drive Hotel, a 2-star hotel starting at $46, Best Western Orlando Gateway Hotel, a 3-star hotel starting at $79, and the Crowne Plaza Orlando Universal, a 4-star convention center hotel starting at $109.
Atlanta

Red Roof PLUS+ Atlanta – Buckhead, a 2-star hotel starting at $106, DoubleTree by Hilton Atlanta – Northlake, a 3-star hotel starting at $118, and the Red Lion Hotel Atlanta Airport, a 3.5-star hotel starting at $177.
Las Vegas

Holiday Inn Express Las Vegas South, a 2-star hotel starting at $88, Tuscany Suites & Casino, a 3-star hotel starting at $89, and the Stratosphere Hotel, Casino, & Tower, a 3.5-star hotel starting at 90.
Washington, D.C.

Hampton Inn Washington DC NoMa Union Station, a 2-star hotel starting at $75, the Holiday Inn Rosslyn at Key Bridge, a 3-star hotel starting at $83, and the Kimpton Hotel Madera, a 4-star downtown hotel starting at $85.
Current hotel rates extend over the 3-day holiday weekend, from September 1-4th
About HotelPlanner.com:
HotelPlanner.com is the leading provider of online services in the global group hotel marketplace. Listed among the top 50 travel sites in the world and ranked number one in group travel, HotelPlanner.com is on track to produce nearly 1 million group leads this year, and is providing group hotel booking services to over 3,000 groups per day. The company's robust technology and automated rate checkers provide customers with the guaranteed lowest available rates from a network of more than 100,000 quality hotel partners worldwide, making it easier and faster to book hotels for any corporate and leisure event. With its new eRFP group booking system, "Book-in-Block" and licensing technologies, HotelPlanner.com continues to advance the group booking process online for direct clients, market leading affiliates and hotel partners worldwide.
The company owns and operates Meetings.com, a premier site that provides information, planning and booking services for meetings and hotel stays for corporations, associations and business-to-business enterprises. By combining advanced technology with a highly experienced staff of professional meeting planners and travel specialists, Meetings.com quickly finds clients the perfect space at the best price for meetings large and small.
Customers can visit HotelPlanner.com online at http://www.hotelplanner.com, or on its mobile app, which provides users with the lowest, real-time hotel rates and availability, detailed hotel information and an easy booking tool right from the palm of their hand. They can also follow HotelPlanner.com on Facebook, Instagram, Twitter, Google+, YouTube and its Everything's Better Together blog.
Founded in 2002 by CEO Tim Hentschel and CIO John Prince, the company provides 24/7 customer service and has offices in London, England (European Headquarters), Hong Kong (Asian Headquarters), West Palm Beach, FL (USA Headquarters), and Las Vegas, Nevada.