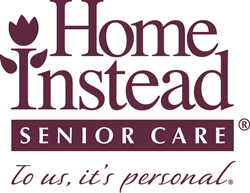 We're committed to empowering seniors – today, on National Senior Citizens Day – and every day.
OMAHA, Neb. (PRWEB) August 21, 2017
Today, Aug. 21, Home Instead Senior Care and families across the nation are celebrating National Senior Citizens Day. Established by Pres. Ronald Reagan in 1988, the holiday recognizes the lives of senior citizens and their invaluable contributions to our country. This Senior Citizens Day, the Home Instead network offers tips to support the nation's wisest citizens.
"We're committed to empowering seniors – today, on National Senior Citizens Day – and every day," said Lakelyn Hogan, caregiver advocate at Home Instead Senior Care. "We think of this day as a time to celebrate all our seniors have done and all they continue to accomplish."
A major obstacle affecting the quality of life of our nation's senior citizens is loneliness. According to a 2012 study conducted by researchers from the University of California, San Francisco, 18 percent of seniors live alone, while 43 percent report feeling lonely on a regular basis. Connecting with aging loved ones is vital to their well-being.
Home Instead invites you to celebrate this National Senior Citizens Day – and every day beyond it – with five easy tips to support the seniors in your family and in your community.
1. Enjoy dinner together. A home cooked meal? Carry out? A meal with your senior loved ones has a positive impact on their health. Eating with someone else supports positive mental health through conversation and engagement. In fact, two of five seniors who live alone have at least four warning signs of poor nutritional health. And, more than three-fourths of seniors say they wish their families shared more meals together.
2. Take a walk outside. A study from Johns Hopkins discovered that a variety of leisure and physical activities could reduce dementia risks in older adults. Additionally, exercising in nature has been linked to reducing stress. Invite a senior neighbor to join you for a walk and a pleasant conversation around the block.
3. Adopt a pet. Whether it "meows" or "woofs," animals support seniors emotionally and physically. A study in the Journal of American Geriatrics indicates that seniors living on their own who have pets tend to have better physical health and mental well-being than those who don't.
4. Make a FaceTime or Skype call. Can't be with your loved one to celebrate National Senior Citizens Day? Give them a ring! Skype and FaceTime offer seniors an instant connect to you, no matter where you are in the world.
5. Movie night. Whether it's singing along to Grease, or watching reruns of I Love Lucy, sit back, relax and enjoy a favorite movie with a family member or neighbor. Don't forget the popcorn!
For more information on supporting the well-being of your senior loved ones, visit http://www.caregiverstress.com.
###
ABOUT HOME INSTEAD SENIOR CARE
Founded in 1994 in Omaha, Neb., by Lori and Paul Hogan, the Home Instead Senior Care network provides personalized care, support and education to help enhance the lives of aging adults and their families. Today this network is the world's leading provider of in-home care services for seniors, with more than 1,000 independently owned and operated franchises that are estimated to annually provide more than 50 million hours of care throughout the United States and 12 other countries. Local Home Instead Senior Care offices employ approximately 65,000 CAREGiversSM worldwide who provide basic support services that enable seniors to live safely and comfortably in their own homes for as long as possible. The Home Instead Senior Care network strives to partner with each client and his or her family members to help meet that individual's needs. Services span the care continuum from providing companionship and personal care to specialized Alzheimer's care and hospice support. Also available are family care education and support resources. At Home Instead Senior Care, it's relationship before task, while striving to provide superior quality service.