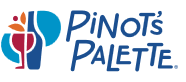 Rancho Santa Margarita, CA (PRWEB) August 20, 2017
Wine and art-lovers will be eager to hear about the recent arrival of Pinot's Palette to Rancho Santa Margarita, California. Doors officially opened on May 5, 2017. The newest neighborhood serves the community fine wine while offering easy painting lessons in a fun and social atmosphere.
While Pinot's Palette is a national franchise, each local store offers personal touches. The owners of the new RSM location, Mahesh and Sree Ghanta, are no different. Both professionally trained engineers, they always enjoyed constructing new ideas together. Longing to do something innovative and unusual, they established their own Pinot's Palette franchise as a community-centric destination for revelers to nourish their creative sides while indulging in fine wines.
While it's difficult to navigate all of the responsibilities of owning a business, the Ghantas invest most of their energy into customer service. Their plan to open a Pinot's Palette came to fruition within a year. Since opening, they have created many special events for local patrons, including an original Painting By the Lake, where guests paint amidst the tranquility of beautiful Lago Santa Margarita. Additionally, the Ghantas have created Family Day, Project Pet Day, and $10 Bottomless Mimosas Day.
They also take pride in giving back to the community, contributing and donating to various causes within the community, including the Jessie Rees Foundation, the Silent auctions for schools, Arroyo Vista and Tijeras Creek Elementary, as well as painting it forward with their grand opening. Fully 100% of profits went directly to CHOC Children's Foundation.
Whether it be a community fundraiser or a sip-and-paint night, Pinot's Palette provides a unique getaway for local Rancho Santa Margarita residents. The new location also offers an imaginative way to get to know someone better on a date. Similarly, enjoying cocktails while painting can be an alternative to a Bachelorette Party.
Pinot's Palette provides a destination for business owners, too, when it comes to corporate holiday parties and team-building memories. No painting experience is required to enjoy Pinot's Palette and classes are designed for all artistry levels. Pinot's Palette's main focus continues to be providing a relaxing, therapeutic retreat for painting, wine, and frivolity. Check out their special events calendar here. To learn more information, visit: https://www.pinotspalette.com/ranchosantamargarita