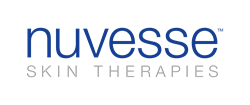 SAN FRANCISCO BAY AREA, CA (PRWEB) August 22, 2017
Nuvesse Skin Therapies is proud to premier, Nuvesse, an accessible luxurious collection of unique masks and serums that perfectly fuse the beauty of naturally derived ingredients with the power of the latest in scientific skin care advancements, at the 2017 Indie Beauty Expo on August 23rd & 24th in New York City.
Indie Beauty Expo, the largest professionally curated exposition of independent beauty, lifestyle and wellness brands, was selected as the ideal launch pad for the newly debuted, consumer-focused Nuvesse collection.
The inspiration behind Nuvesse was derived from medical roots with doctors and scientists searching for a more effective, faster way to repair and heal wounded skin. Success came in the form of an advanced and unique technology, patented as Cellulation™ Technology; enabling the delivery of key nutrients deeper, more quickly, and in larger volumes, for visible skin rejuvenation results that last.
With popularity growing in the medical aesthetic field, it only made sense to expand availability of this safe and innovative technology so ALL could benefit…and Nuvesse was born.
Our naturally derived plant-based serums, easily applied through unique coconut husk fiber biocellulose masks and coupled with easy to apply roller vial applicators, provide a weekly and daily regimen for targeted beauty treatments. Nuvesse masks and serums also complement your professional or home beauty devices and current topical beauty or anti-aging treatment regimens to give skin that extra boost to look refreshed and revitalized.
Nuvesse products are free of parabens, sulfates, phthalates, dyes, petrochemicals, synthetic fragrances, and gluten. All formulations are cruelty free, phthalate free, and made in Northern California, USA.
Nuvesse is proud to offer real results, in less time, that are simple, clean, natural and safe. Nuvesse strives to help our customers achieve healthy, natural, effortless-looking skin.
To learn more about the Nuvesse portfolio of products, visit nuvesse.com or connect with the brand on Facebook, Instagram, Twitter, and Pinterest.
Contact:
Lauren Adams
Director of Marketing
Nuvesse Skin Therapies
ladams(at)nuvesse(dot)com