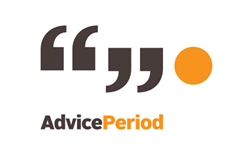 Los Angeles, CA (PRWEB) August 21, 2017
AdvicePeriod, an advisory firm built for advisors, by advisors, is pleased to announce the addition of industry veteran Alan Bonde. A former market leader for GenSpring and Wilmington Trust with more than 30 years of experience and deep California roots, Bonde joins as Partner Advisor.
"This is a game changer for us," said Larry Miles, AdvicePeriod Principal. "When someone like Alan, who can work anywhere, choses to work with you, it's humbling."
Bonde boasts a long track record of successfully building businesses focused on ultra-wealthy and complex families. He expects that to continue as part of AdvicePeriod.
"I am ecstatic," shared Bonde. "The AdvicePeriod team is focused on what matters most to my clients. Our planning centric and tech enabled experience is what my clients have been asking for."
Quietly starting in mid-2016, AdvicePeriod has built an impressive roster of Partner Advisors. Now with eight offices across the country and rapidly approaching twenty Partner Advisors, AdvicePeriod appears to be successfully executing their business plan.
"Our plan has always been to let the world know what we're doing and offer likeminded advisors an opportunity to be a part of it," shared Miles. "Our progress is encouraging, but there is still much to do. We're keeping our heads down."
If Bonde is any indication, AdvicePeriod is attractive to established and aspiring advisors alike. Partner Advisors own equity in their business, may earn up to 70% payouts on revenue they generate and have all of AdvicePeriod's technology and human resources at their disposal—including Barron's former #1 Advisor Steven Lockshin.
"Lockshin is a difference maker," explained Bonde. "I've observed Steve for years. He's a true visionary and amazing advisor. We are going to do great things together."