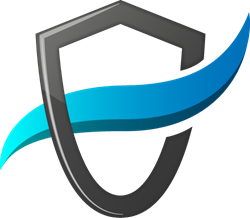 Lacey, WA (PRWEB) August 21, 2017
iSign International Inc. is proud to announce that Dr. Alvin Rohrs has accepted to join its Advisory Board.
Dr. Alvin Rohrs, a globally recognized leader in the NGO not-for -profit sector has joined the Advisory Board of iSign International to introduce iSign's digital security solutions to and prevent the hacking of the many companies, universities, government agencies and other organizations he has relationships with. In 2016 Dr. Rohrs retired after serving 34 years as the CEO of Enactus. Enactus is an international NGO with a mission to bring university students, academic, and business leaders together to transform lives and shape a better more sustainable world through entrepreneurial action. During his career Dr. Rohrs accelerated Enactus from 18 universities in the U.S.A. to 1700 universities in 36 countries. His work at Enactus impacted the leadership skills of over 800,000 students and improved the lives of over 18,000,000 people.
Dr. Rohrs was recognized by Inc. magazine and Ernst &Young as the National Entrepreneur of the Year Supporter of Entrepreneurship in 1995 and he has been close to the start-up community since.
"Having been connected to the startup community for many years I was extremely impressed with iSign International's digital security solutions when we first met and it has been quite amazing to see the many advances they have made to improve all of their products since. It is exciting to partner with iSign to help introduce their incredible cybersecurity products to businesses, organizations and consumers. Preventing hacking and giving individuals and companies the ability to choose who is allowed into their computers will save these organizations and individuals millions of dollars and is a great win for personal privacy and freedom. It is the cybersecurity solution America and the World has been looking for," said Dr. Rohrs.
Commenting on the partnership, Gerard Munera, the Chairman of iSign International Inc. said, "We are thrilled that Dr. Rohrs is going to contribute to our company his exceptional experience and leadership. His global network of trusted business, government and NGO relationships he has been building over the years is quite remarkable and will help us accelerate the success of iSign Inetrnational."
About iSign International, Inc.
iSign International Inc. is a private Texas corporation which has developed an original cyber security technology combining biometric signature recognition and projection, innovative devices pairing, PKI encryption, GPS localization and univocal computer generated transactional password. iSign believes that its technology, which is covered by several patent pending claims, constitutes a game changing approach as it renders hacking practically impossible.