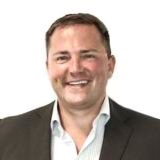 London, United Kingdom (PRWEB UK) 22 August 2017
H1 - Financial Highlights
Comparing numbers for the same period, January to June 2016, the group's results are:

Revenue £21.3m, up 40% (2016: £15.3m)
Net-fee income £5.1m, up 48% (2016: £3.5m)
Profit before taxation £1.3m, up 198% (2016: £453k)
NFI broken down for Jan to June 2017
Contract NFI £3.7m, up 32% (2016: £2.8m)
Permanent NFI £1.3m, up 83% (2016: £720k)
Note
Contract: The group continues to see strong growth in contractor runners. June 2016 to June 2017 has seen contractor runner's increase by 26%. NV's ERP niche in to large enterprise clients is showing strong growth, as is its Development and Integration team.
Permanent: Next Ventures launched a team to focus on Embedded Technologies; this team has achieved strong results, both financially and also by developing large repeat business clients that will offer cross-sell opportunity to support the development and growth of an embedded contract team. ERP continues to grow its client base, and revenue contribution.
Strategic Focus
Reshaping the organisation: The group recently shifted focus from having 12 teams focused on different technologies, to the creation of 5 niche technology practices. This has helped align the business, and create a clearer business model for future team growth.
Training and Development: Next Ventures pride themselves on operating a quality-based approach. Significant investment has been made to improve employee training, and the by-product of this investment has seen a substantial increase in productivity. Specifically, The Graduate Academy which is held several times throughout the year, has delivered strong new talents that are showing a good level of success and return.
Technique: The group has effectively executed a winning cross-selling strategy, driving strong organic revenue growth and meeting clients' discrete needs; this also aids in expanding footprint within businesses and the development of deeper client relationships.
H2 and Market Conditions
Despite challenging market conditions and the political and economic uncertainty that Brexit has brought, every quarter since the Brexit vote has seen growth in the business, and Brexit has also given the company a currency gain in the same period. The business trades extensively in Euro currency, and expenses are largely in Sterling.
The group remains very optimistic H2 will see continued growth. The business strategy is clearly defined to see profits continually re-invested, bringing growth of existing business lines, and investment for launches of new business units; addressing additional technology niches, along with regional and international expansion.
Richard Lacey, Director, Next Ventures, commented:
"This set of results are testament to the hard work of the entire team at Next Ventures. There is much to do, however the strategy remains strong and on track. We expect to see the year end at £43million +, a gross profit at £10.5 million and a net profit of £2.75 million, which is very pleasing."
The business has a clearer focus, and with the re-investment from profits, we have a more secure financial base from which to complete our strategy and deliver on future targets. I remain confident and feel proud to say Next Ventures has kicked off 2017 with the best H1 in its history."
Notes to editors
Further information
Press Contact
Aieshweryaa Dhiviya
Marketing Executive
t: +44 (0) 203 889 5609
e: aieshweryaa(at)next-ventures(dot)com
About Next Ventures Ltd
Next Ventures are a global IT recruitment business focusing 100% on sourcing niche talent to Large Enterprise.
For further information visit http://www.next-ventures.com