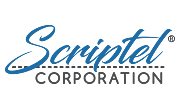 Venturing out so that tax preparers are able to see, feel and experience how simple, effective and beneficial transitioning to paperless technology can be…
National Harbor, MD (PRWEB) August 22, 2017
Attendees of the 2017 IRS Tax Forum in National Harbor, Md., are in luck. They can skip driving an hour north to the nearest casino: Scriptel Corporation is flush with its own exciting news.
Ohio-based Scriptel, which is a known leader in the electronic signature pad and digitizing components industries, will be represented Aug. 22 and 23, extending its IRS Tax Forum debut of ScripTouch mSign software—perfect for tax preparer use alongside existing ScripTouch signature capture pads. There are giveaways planned, as well.
Having exhibited in Orlando this July, the Scriptel team is excited to be in the DC area.
"We're no strangers to the IRS Tax Forum," says Steve Sedaker, Scriptel's Director of Strategic Marketing. "As 2016 attendees, we were able to touch base with Independent Software Vendor reps from companies like CrossLink. That's not something we get to do very often. Not in person, anyway."
"Venturing out so that tax preparers are able to see, feel and experience how simple, effective and beneficial transitioning to paperless technology can be is another perk."
"When they learn for themselves how durable, cost-effective and secure our capacitive pen, capacitive touch screen and signature capture devices are it's a lightbulb moment for them: Both they and their clients benefit from secure, real-time submission of returns and the electronic document management process."
CrossLink, a Scriptel technology partner, also fills a need within the tax preparation industry. Several of its tax professional solutions—like CrossLink 1040—are already integrated to work seamlessly with Scriptel's ScripTouch signature pad series.
"Because of that connection, we deliver instant value for tax preparers who rely on timeliness and accuracy when it comes to client filings," adds Sedaker. "At events like the IRS Tax Forum, we get to answer their questions on the spot and demonstrate how simple it is to complete Adobe tax documents with ScripTouch Sign and Save."
Sign and Save also works as a standalone for on-the-go tax document signing. Yet, there are other lucky turns to be had by visiting the Scriptel booth.
"Scriptel is offering CrossLink customers incentive pricing on four different ScripTouch digital signature hardware options. Each uses eSignature technology to help tax professionals streamline their service offerings. Specially-priced products include the Slimline LCD, the Desktop LCD, the Slimline 1x5 and the Desktop 1x5."
The forum itself is chock full of chance encounters. Taxpayer Advocate Service notes that the tax news, law and education conference is aimed at preparers with the added bonus of serving as a platform for tax case resolution.
Tax industry types in search of training, Continuing Education (CE) or Certified Financial Planner (CFP) credits and networking opportunities can take advantage of those, as well. More information is available at IRSTaxForum.com.
Scriptel joins 80-plus other companies at this year's National Harbor IRS Tax Forum. Then it's off to Las Vegas, where team members will be on hand to field questions, expand on its many product applications and lead live demonstrations.
Both conferences are held Tuesday (11am-6pm) and Wednesday (10am-2:30pm):

Aug. 22 & 23 – National Harbor, MD (Greater DC)
Aug. 29 & 30 – Las Vegas, NV
"With so many people attending," explains Scriptel President & CEO Stephan Herron, "the IRS Tax fora are a great way to make our presence felt and to truly connect with product end users—as well as new customers and ISV reps."
"It's a win-win to engage with them face-to-face. We immediately learn which challenges they're up against. We then offer targeted technology solutions proven to lighten their workload and make doing business more seamless and more secure."
"We invite everyone to stop by the Scriptel booths in Maryland and Nevada. Take a look at what we offer. Try out our electronic signature solutions for yourself. Walk away with great giveaways and special savings."
Moreover, he says, get a sense for how Scriptel improves preparation, submission, authentication and digital workflow processes for tax industry and other business users.
"Scriptel technology is deployed worldwide. If you've made a Point-of-Sale credit card purchase at a major retailer or visited a clinical practice that keeps electronic health records, you're already acquainted with ScripTouch hardware or software."
Visit Scriptel at the IRS Tax Forum and learn even more at Scriptel.com.
### 30 ###
About Scriptel
Scriptel Corp. (est. 1982) – An innovator in the e-sign and digitizer component industries, Scriptel debuted its first peripheral in the late 1980s. It has since become a trusted leader in capacitive pen and Citrix Ready electronic signature pad technology with POS, healthcare and other professional applications. Software solutions include EasyScript 3.0, ScripTouch Remote and now mSign — turning any mobile device into a wireless signature pad. Scriptel is headquartered in Columbus, Ohio and proudly offers top tier service and software integration support by phone, via email, in person (by appointment) and through social media as @ScriptelSupport on Twitter. Visit Scriptel.com to learn more.
Copyright © 2017. Scriptel®, ScripTouch®, Assist™, EasyScript™, mSign™, OmniScript™, ProScript™, StaticCap™, and Sign and Save™, along with their associated logos, are the property of Scriptel Corporation.