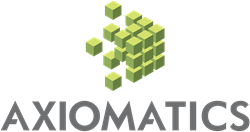 Chicago, IL (PRWEB) August 22, 2017
Axiomatics, the leader in fine-grained dynamic authorization, today announced that it has been listed as a sample vendor in the Gartner "Hype Cycle for Application Security 2017" report . Axiomatics was named in the dynamic data masking category.
This area has been defined by Gartner within the report as, "Dynamic data masking (DDM) is a technology that aims for real-time data masking of data. DDM changes the data stream so that the data requester does not get access to the sensitive data, while no changes to the original production data take place."
"To us, it's an honor for Axiomatics to be included in the Gartner Hype Cycle for Application Security 2017 Report," said Gerry Gebel, vice president of business development at Axiomatics. "We work closely with our customers to help tackle their most challenging access control needs. Our dynamic authorization suite for data ensures confidential data is protected from unauthorized access, IP is protected, compliance is met and data leakage is reduced. Through our extensive capabilities in Attribute Based Access Control (ABAC) – one suggestion for use of DDM in the report -- we are challenging the status quo and we believe that position is reflected in this report."
Axiomatics offers the only database and big data authorization solution to deliver true Attribute Based Access Control (ABAC), the Next Generation authorization model that provides dynamic, context-aware and risk-intelligent access control. ABAC protects data stores against unauthorized access, only allowing users or applications access to the data they are entitled to, in accordance with corporate policies. ABAC combined with data masking is ideal for meeting the emerging needs of businesses with big data deployments or when combined with Axiomatics Data Access Filtering, the ideal solution for bringing database security to a new level.
Gartner's Hype Cycle reports reveal distinct technology trends that may profoundly create new experiences, with unrivaled intelligence, and offer platforms that propel organizations to connect with new business ecosystems in order to become competitive over the next five to 10 years.
According to Gartner, application development is experiencing a new surge of technology and development practices as organizations adopt digital business initiatives. Application leaders modernizing application development must aggressively investigate maturing technologies and proactively assess the emerging wave. (Hype Cycle for Application Development, 2017, August, 2017)
To purchase Gartner's Hype Cycle for Application Security 2017 Report, visit here.
About Axiomatics
Axiomatics is the leading provider of fine-grained access control. Axiomatics' solutions are utilized by government agencies and Global Fortune 1000 companies around the world to enable digital transformation: share and safeguard sensitive information, meet compliance requirements, and minimize data fraud. Axiomatics provides Attribute Based Access Control (ABAC) for applications, databases, Big Data, APIs and microservices. To learn more please visit: http://www.axiomatics.com or @axiomatics.
Disclaimer:
Gartner does not endorse any vendor, product or service depicted in its research publications, and does not advise technology users to select only those vendors with the highest ratings or other designation. Gartner research publications consist of the opinions of Gartner's research organization and should not be construed as statements of fact. Gartner disclaims all warranties, expressed or implied, with respect to this research, including any warranties of merchantability or fitness for a particular purpose.