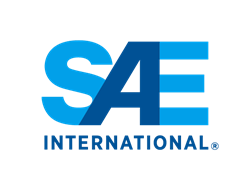 The technical tours are designed to provided attendees with an interactive way to enhace their learning and allow them to more deeply engage with the cutting-edge technologies being presented. - Jim Forlenza, Director, SAE Engineering Events
WARRENDALE, Pa. (PRWEB) August 21, 2017
The AeroTech Congress & Exhibition, held at the Fort Worth Convention Center in Fort Worth, TX, September 26–28, 2017, presents the addition of three new technical tours that will provide attendees the opportunity to explore new innovations and insight into the future of the aerospace industry, along with the launch of a new show floor event called the Hangar.
With Executive Leadership provided by Lockheed Martin, AeroTech serves as an essential gathering point and leading technical forum for industry leaders in fields from materials and manufacturing to avionics, power and propulsion. AeroTech brings the entire international aerospace community together for three impactful days of discovery, strategy and collaboration.
"The technical tours are designed to provided attendees with an interactive way to enhance their learning and allow them to more deeply engage with the cutting-edge technologies being presented," commented Jim Forlenza, Director, SAE Engineering Events, SAE International. "We are always looking for ways to provide additional value to those who join us at the event, and we believe these hands-on opportunities deliver on that goal."
Innovative topics for the three new technical tours include:
Bell Helicopter Training Academy: An inside look at the Bell Training Academy, where the latest innovations in training technology are utilized alongside dedicated airspace training facilities to provide a safe, unique learning environment.
Lockheed Martin Missiles & Fire Control Innovation Center (LM M&FC): A tour of a 6500-square-foot facility where M&FC technology and products are matured through interaction, demonstration, visualization and collaboration. The Center is strategically aligned with innovation thrusts at M&FC and Lockheed Martin and houses several labs focused on expanding innovation.
Triumph Tours: An exploration of an 800,000-square-foot facility that manufactures the Boeing 747 and 767. On the tour, attendees will see large subassemblies sourced from around the globe, assembled on a pulse line with flexible tooling and large-scale automation. These structures will include both fuselage and empennage components.
Limited space is available. Register at sae.org/aerotech.
Also new at AeroTech—The Hangar. This new interactive feature at the center of the exhibit hall will feature pioneers and thought leaders from industry leaders, including NASA, the US Army, the Ford Motor Company, Lockheed Martin and Boeing. Speakers will discuss topics focused on visions of the future of the aerospace industry such as space travel, transformative vertical flight, test pilots, advanced materials, manufacturing technology, military planes and X-planes.
"The Hangar provides a new opportunity each day for engineering professionals to engage with experts from a variety of specialty fields and discuss key issues facing the industry—from development of new aircraft and UAV technology to budget constraints and environmental regulations," stated James Sherman, Business Developer at SAE International.
Early-bird registration has been extended until September 8—prospective attendees can register now and save $100. They can also take advantage of this group registration offer: Register 3 and get the 4th free. Offer expires on September 8.
For more information about the SAE 2017 AeroTech Congress & Exhibition or to register, visit: sae.org/aerotech.
About SAE International
SAE International is a global association committed to being the ultimate knowledge source for the engineering profession. By uniting over 127,000 engineers and technical experts, we drive knowledge and expertise across a broad spectrum of industries. We act on two priorities: encouraging a lifetime of learning for mobility engineering professionals and setting the standards for industry engineering. We strive for a better world through the work of our philanthropic SAE Foundation, including programs like A World in Motion® and the Collegiate Design Series™.
For more information: http://www.sae.org.