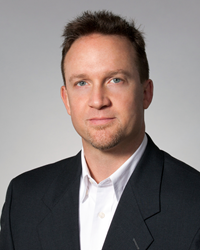 (PRWEB) August 22, 2017
Nationally acclaimed public accounting and consulting firm, Cherry Bekaert LLP ("the Firm"), is pleased to announce that Steve Ursillo, Jr., has joined as the National Leader of the Firm's Information Assurance & Cybersecurity practice.
As the leader of the Information Assurance & Cybersecurity practice, Ursillo will direct go-to-market and client development strategies, while expanding and developing the information security team that our clients demand. In addition, he will serve as a Partner for both the Assurance and Advisory service lines at Cherry Bekaert. Ursillo brings with him to the Firm a team of four cybersecurity and information technology ("IT") professionals.
"Steve is a nationally recognized speaker and writer on issues at the forefront of cybersecurity, risk and information technology," noted Scott M. McKay, CPA, CFE, CIA, CCSA, National Leader of Cherry Bekaert's Risk Assurance & Advisory practice. "His extensive experience in security advisory, SOC and third-party assurance, including HITRUST and cybersecurity solutions, will be of great value to our growing client base."
Ursillo is a member of the American Institute of Certified Public Accountants ("AICPA"), where he is a member of the National Council, the Information Management and Technology Assurance Committee ("IMTA"), and the Service Organization Control ("SOC") Task Force. He is a co-chair for the AICPA IMTA Cybersecurity Task Force, and a past member and co-chair of the IMTA Cloud Computing Task Force. In addition, Ursillo is a Certified Public Accountant ("CPA"); Certified Internal Auditor ("CIA"); Certified Global Management Accountant ("CGMA"); Certified Fraud Examiner ("CFE"); Certified Information Systems Auditor ("CISA"); Certified Information Security Manager ("CISM"); Certified Information Technology Professional ("CITP"); Certified Information System Security Professional ("CISSP"); Certified in Governance and Enterprise IT ("GGEIT"); Certified in Risk and Information Systems Controls ("CRISC"); Certified Ethical Hacker ("CEH"); and Certified Common Security Framework Practitioner ("CCSFP").
Prior to joining Cherry Bekaert, Ursillo was a Principal and Director of Technology & Assurance Services with a regional CPA and consulting firm.
About Cherry Bekaert LLP
As a nationally recognized, growth-oriented firm, Cherry Bekaert has the resources to take your business as far as you want to go. The Firm's industry specialists already know your marketplace, so they can help you make the most of emerging opportunities while minimizing compliance headaches. With their down-to-earth style and wealth of practical advice, you will find Cherry Bekaert an indispensable part of your team.
Ranked among the largest accounting firms in the country, Cherry Bekaert specializes in offering solutions that impact their clients' ability to grow. For more than 65 years, global corporations, private businesses, government entities, nonprofits, emerging firms and successful individuals have relied on Cherry Bekaert to guide them forward as their growth partner.
Cherry Bekaert LLP is an independent member of Baker Tilly International. Baker Tilly International is the world's 8th largest accountancy and business advisory network by combined fee income of its independent members. Baker Tilly International member firms specialize in providing accountancy and business advisory services to entrepreneurial, growing businesses and mid-market listed corporates worldwide. | cbh.com