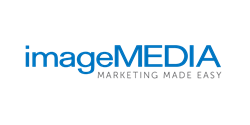 "A mere four percent have made the list six times," says Inc. President and Editor-In-Chief Eric Schurenberg.
Tarpon Springs, FL (PRWEB) August 22, 2017
In its 19th year of business, imageMEDIA continues to post increases in growth that place it squarely in the company of the fastest-growing private companies in America, earning it a much-coveted No. 3866 placing on the prolific Inc. 5000 List. Started in 1982, this prestigious list of the nation's most successful private companies has become the hallmark of entrepreneurial success.
"Being named to this prestigious list that is home to many of the world's most thriving companies is an honor. It reflects our mission to innovate marketing solutions and technologies which help our customers grow their businesses through print, direct mail, and digital marketing channels," says Jake Fassnacht, VP of imageMEDIA. "Our own success and growth come from helping our clients get better exposure to their products and services via direct mail and online marketing solutions. This is something we make possible by harnessing the power of the internet and direct mail related marketing programs."
imageMEDIA continues to grow as it helps others grow, achieving a 5th consecutive year and 6th time being recognized on this authoritative list, by focusing on innovative print, direct mail, and digital marketing technologies while striving to provide an outstanding experience to each client:
92% of surveyed imageMEDIA clients say that they would re-order products and services
The Net Promoter Score (NPS) measures how willing customers would be to recommend a company or a service to another person: imageMEDIA maintains an average net score of 79%. For perspective, Apple is the leader in NPS ratings for (super) large companies, holding 69% in 2015.
imageMEDIA provides complete marketing and growth solutions for franchise and enterprise clients, as well as locally focused small businesses
"Needless to say, making the list gets harder every year as your starting base grows. Of the tens of thousands of companies that have applied to the Inc. 5000 over the years, only a fraction have made the list more than once. A mere four percent have made the list six times," says Inc. President and Editor-In-Chief Eric Schurenberg. "Congratulations to you and your team. Business owners don't achieve that kind of success by accident."
imageMEDIA is proud to be in such great company and extends its sincere congratulations to its associates on the 36th Annual Inc. 5000 list of the fastest-growing private companies in America.
About imageMEDIA
1998 is the year that Apple first told us to "Think Different": It is also the year that a lively start-up marketing and design firm named Image Media came into being, with a mission to help companies grow by establishing a presence within what was then a burgeoning online market.
The brand evolved into its current form, imageMEDIA.com in 2001, a nimble firm that has embraced the evolving technologies connected to the global cyber market while retaining an old-school focus on building personal relationships in the real world.
imageMEDIA specializes in direct marketing, online marketing, graphic design and creative printing services: Marketing made easy.
http://www.imagemedia.com
About Inc.
The only major American brand exclusively focused on growing private companies, this winner of the National Magazine Award for General Excellence now reaches over 13,000,000 customers, steadily expanding its readership since its launch in 1979.
The Inc. 500|5000 has been recognizing the fastest-growing private companies in America since 1982, facilitating a national event where entrepreneurs come together to celebrate their achievements and to learn from each other.